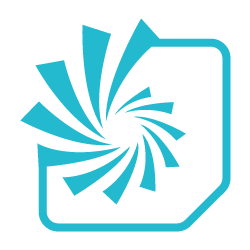 Cookies & Analytics
Last Updated [January 5, 2023]
Cookies are small data files that are places on your computer of mobile device when you visit a website. Cookies are widely used by website owners in order to make their websites work more efficiently and enable certain features and functionality, as well as provide reporting information. Cookies serve a variety of functions, like enabling us to remember certain information you provide to us as you navigate between pages on the Site. Generally speaking, we use the following cookies:
Session cookies: these are temporary cookies that are stored about each visit to our website; most of the cookies on this website are session cookies.
Persistent cookies: these cookies contain information about visitors who access our website repeatedly; these cookies are used in order to provide optimal user guidance, to recognize returning visitors, and to make the website as attractive as possible and its content as interesting as possible when you use the website again.
First-party and third-party cookies: when you next visit this website using the same end device, the cookie and the information stored therein are either sent back to the website that generated it (a first-party cookie) or sent to another website to which it belongs (a third-party cookie).
For third-party cookies we use both "Strictly Necessary" Cookies as well as other cookies. Some cookies used by our site are Strictly Necessary for carrying out and transferring a message through an electronic communication network for website functions, without which you cannot use our website as intended. Other cookies utilized by third-party sites are not strictly necessary in order to use our Site; however, certain functions on our website may not be available without these cookies. We ask for you consent to use these "other" third party cookies. We use the following "other" third party cookies:
Please note that third parties (including, for example, advertising networks and providers of external services like web traffic analysis services) may also use cookies, over which we have no control.
Most web browsers automatically accept cookies, but you can modify your browser to not accept cookies; however, if you elect not to permit cookies, this may prevent you from taking full advantage of the Site.
Do Not Track:
We do not support or respond to "Do Not Track" signals at this time.
What do we use the information for?
Any of the information we collect from you may be used in one of the following ways:
To personalize your experience (your information helps us to better respond to your individual needs)
To provide you with access to our Site, our products, and our related services
To improve our website (we continually strive to improve our website based on the information and feedback we receive from you)
To share news, use cases, or other relevant content based your specific interest
To enhance our services and or related products
To assist with direct marketing efforts
To communicate directly with you regarding your inquiry, as well as communicate directly with you to send you special offers, discounts, or marketing information related to our products and services
To comply with legal or regulatory inquires and requests
How long do we keep your data?
We retain data we collect from you where we have an ongoing legitimate interest to do so, which includes but is not limited to, processing your requests, operating our business and providing our Site, or for as long as we are legally required to retain such information.
How do we protect your information?
For as long as we have your data we will maintain, monitor, and enforce reasonable organizational, administrative, technical, and physical safeguards to protect the security and confidentiality of your personal data from loss, misuse, unauthorized access or disclosure. We limit access to your personal data to those employees, agents, contractors and other third parties who have a business need to know.
Do we disclose any information to outside parties?
We do not sell or trade your personally identifiable information with any unaffiliated third party for marketing purposes. Your data may be shared or transferred to trusted third parties who assist us in operating our website, conducting our business, or servicing you, so long as those parties agree to keep this information confidential. We may also release your information when we believe the release is appropriate to comply with the law, enforce our site policies, or protect ours or others rights, property, or safety.
Transfers
Your personal data may be transferred to, and processed in, countries other than the country in which you are resident. These countries may have data protection laws that are different to the laws of your country, and in some cases, may not provide an adequate level of protection for your personal data. However, we have implemented policies and procedures to protect your data in accordance with this Privacy Policy. CRI uses Amazon Web Services ("AWS") as our third party data centers for hosting data, and such AWS data centers are located in the United States.
Third-Party Links
As a content resource for our audience, we may include or offer third party products or services, or include links to third party websites on our Site. These third-party sites are not operated by us, and have separate and independent privacy policies. We do not control these websites and are not responsible for their operation, data, or privacy practices. You acknowledge and agree that once you use these links and leave our Site, we cannot be responsible for the protection and privacy of any information you provide while visiting such third party websites; therefore we have no responsibility or liability for the content and activities of these linked sites. We suggest you review such third party website's privacy policies.
We seek to protect the integrity of our Site and welcome and feedback about any third party websites linked on our Site.
COPPA (the Children's Online Privacy Act)
Our Website is not intended to be used by children under the age of 13. No one under the age of 13 may provide any personal information on or through this Site. We do not knowingly collect personal information from children under the age 13. If we learn we have collected or received personal information from a child under 13 without verification of parental consent, we will delete that information. If you believe we might have any information from or about a child under 13, please contact us at our main number [888-323-3633] or via email at clientexperience@cri.com.
Your Privacy Rights
CRI makes reasonable efforts to keep personal data accurate, complete, and up to date as necessary to fulfill the purposes for which the information is being used. You may opt out of any future contact from us at any time.
CRI is a United States based company. The intent of this Site is to serve users based in the United States and Canada. Depending on where you are located and where you reside, you may be entitled to certain legal rights. Such rights may include:
Right to limit, restrict, or stop our processing of your data
Right to withdraw consent where consent is relied upon
Right to access a copy of any personal information we have about you, if any
Right to correct and/or change any personal information we have about you
Right to request us to delete any personal information we have about you
Right to ask how we are using your data
In certain circumstances we may not be able or may not be required to do any of the above. You may contact us at any time regarding these rights or any concern or question you have about our use of your data at our main number 888-323-3633 or via email at clientexperience@cri.com.
Your Consent
By using our Site, you consent to our Terms of Use and this Privacy Policy.
Changes to Our Privacy Policy
CRI reserves the right to update and amend this policy at any time, for any reason, without notice to you, therefore we recommend you reference back to this page periodically to be aware of any updates. If we make changes to our Privacy Policy, we will post the amended Privacy Policy on this page.
Contacting Us
If there are any questions or concerns regarding this Privacy Policy or any of our privacy practices, you may contact us using the information below.
Creative Realities, Inc.
13100 Magisterial Drive, Suite 100
Louisville, KY 40223
USA
You may also contact us at our main number 888-323-3633 and clientexperience@cri.com email address we use for unqualified prospects.