Convenience Retail/Grocery Stores
Redefining convenience with shopper-centric solutions
Whether its grab-and-go, loading up the pantry, or an "oops, I'm out" trip to the store—our digital signage solutions help guests quickly and easily find what they want—and encourage additional purchases too.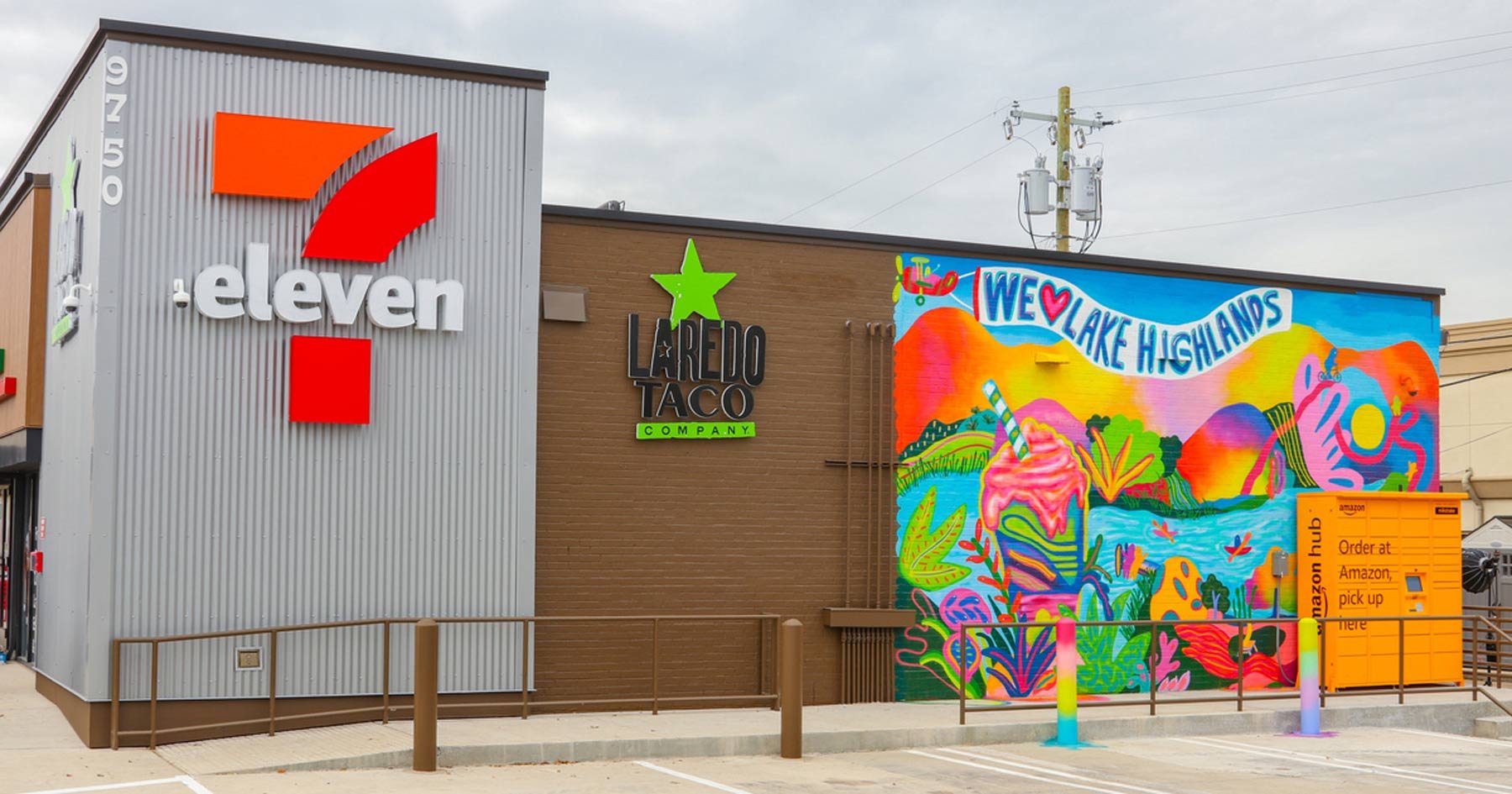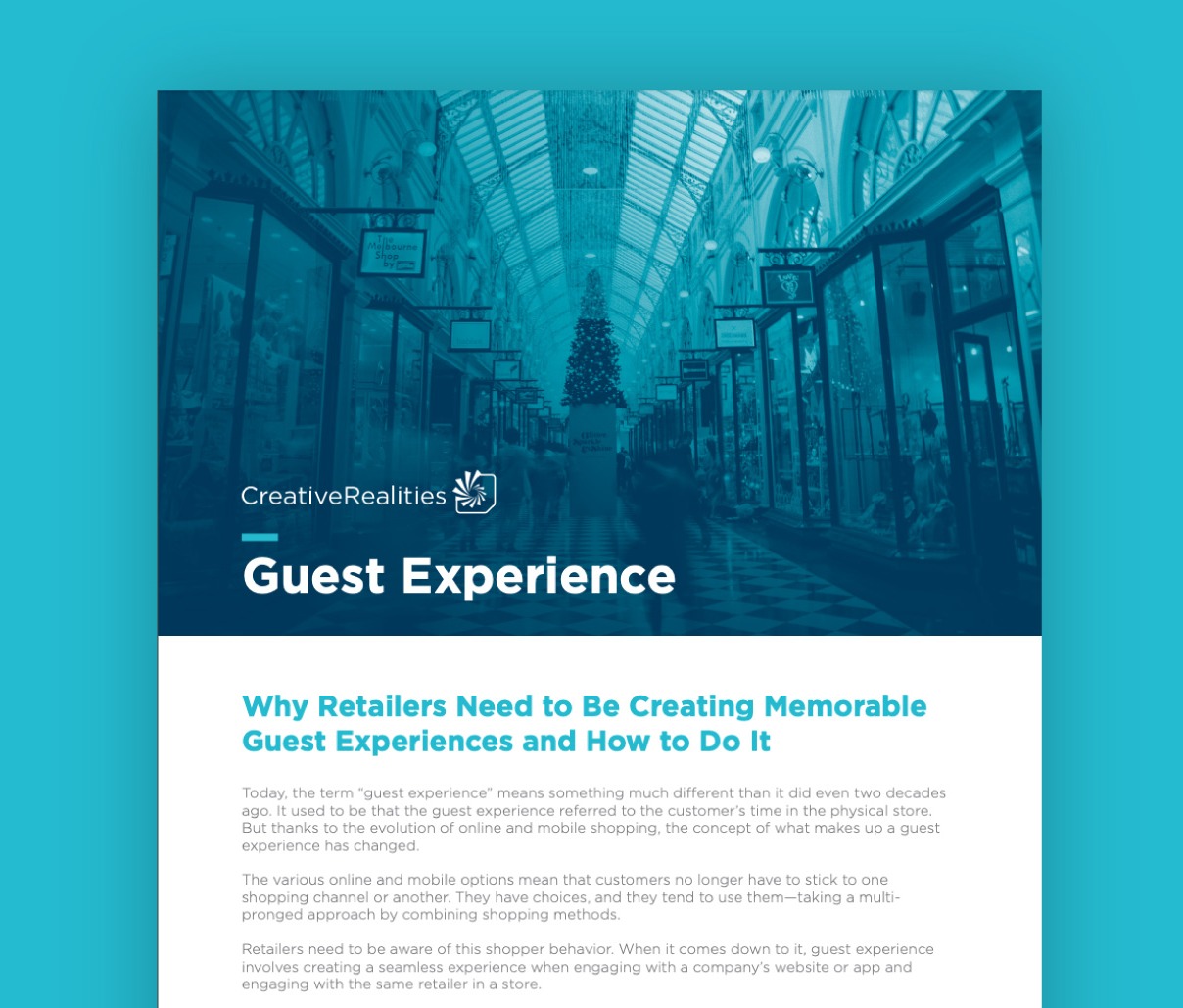 Whitepaper: Guest Experience
Why even grocery shoppers want memorable experiences (and how to deliver them)
Download
Creative Realities provides customized digital signage solutions for C-stores and grocery stores that do more than just help shoppers find what they're looking for. They can also encourage and influence shoppers to purchase additional items and services, maximizing the value of the trip to the shopper and the store.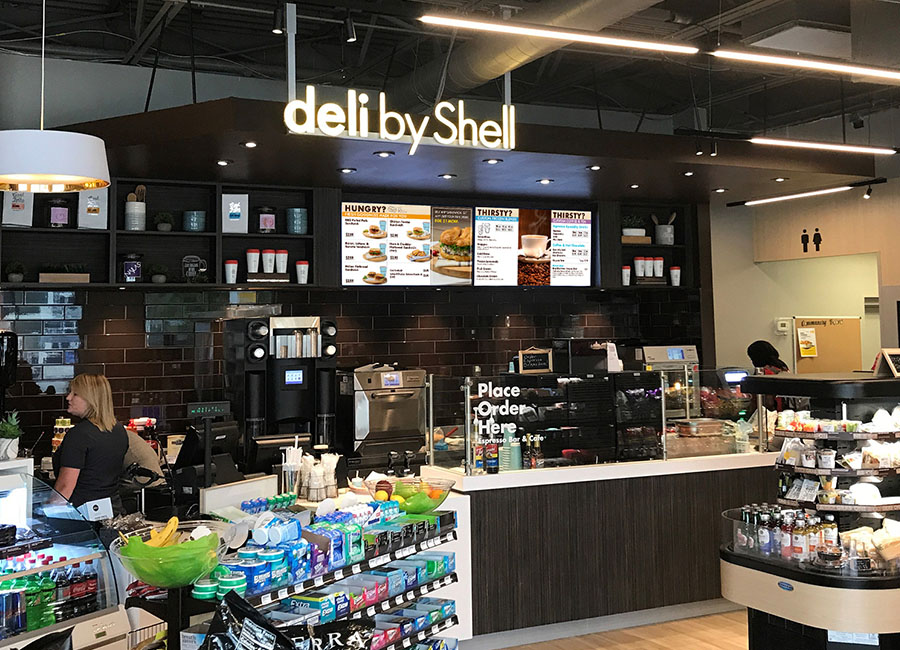 From digital merchandising to ESLs, digital window posters, kiosks, and sales associate tools, we aim to bring the best technologies together behind the walls and in front of the customers, so we can maximize value of each store visit. Creative Realities' end-to-end approach to grocery and convenience store digital signage can…
Increase ticket orders and throughput with customized digital menu board design for the deli, bakery, and butcher counters — making it easy for shoppers to order and easy for associates to process and fulfill requests.

Leverage both large and small format displays that integrate at the end of an aisle or shelf to inspire and encourage shoppers to purchase not only what's "on their list" but also make the choice to grab-and-go simple and effortless.

Automate and customize content delivery by region, geography, category, and location of end point, leveraging the power of our CMS software platforms — allowing you to maximize localization and increase operational efficiency at scale.

Manage promotions and campaigns universally across all store locations or individually per location to help optimize product inventory levels.
See how we put our experience to work for convenience & grocery stores
7-Eleven: Delivering consistency across the chain
Kroger: Activating strategic categories with digital
Why even grocery shoppers want memorable experiences
(and how to deliver them)