Digital Signage Solutions
Every aspect of our end to end approach to digital signage has one goal: your success
A digital signage network that works hard for you and your customers doesn't just happen. It requires an end-to-end service model built for scale that carefully considers and thoughtfully addresses hardware, media devices, content creation, 24/7 monitoring and support, and a host of data and AI integration capabilities.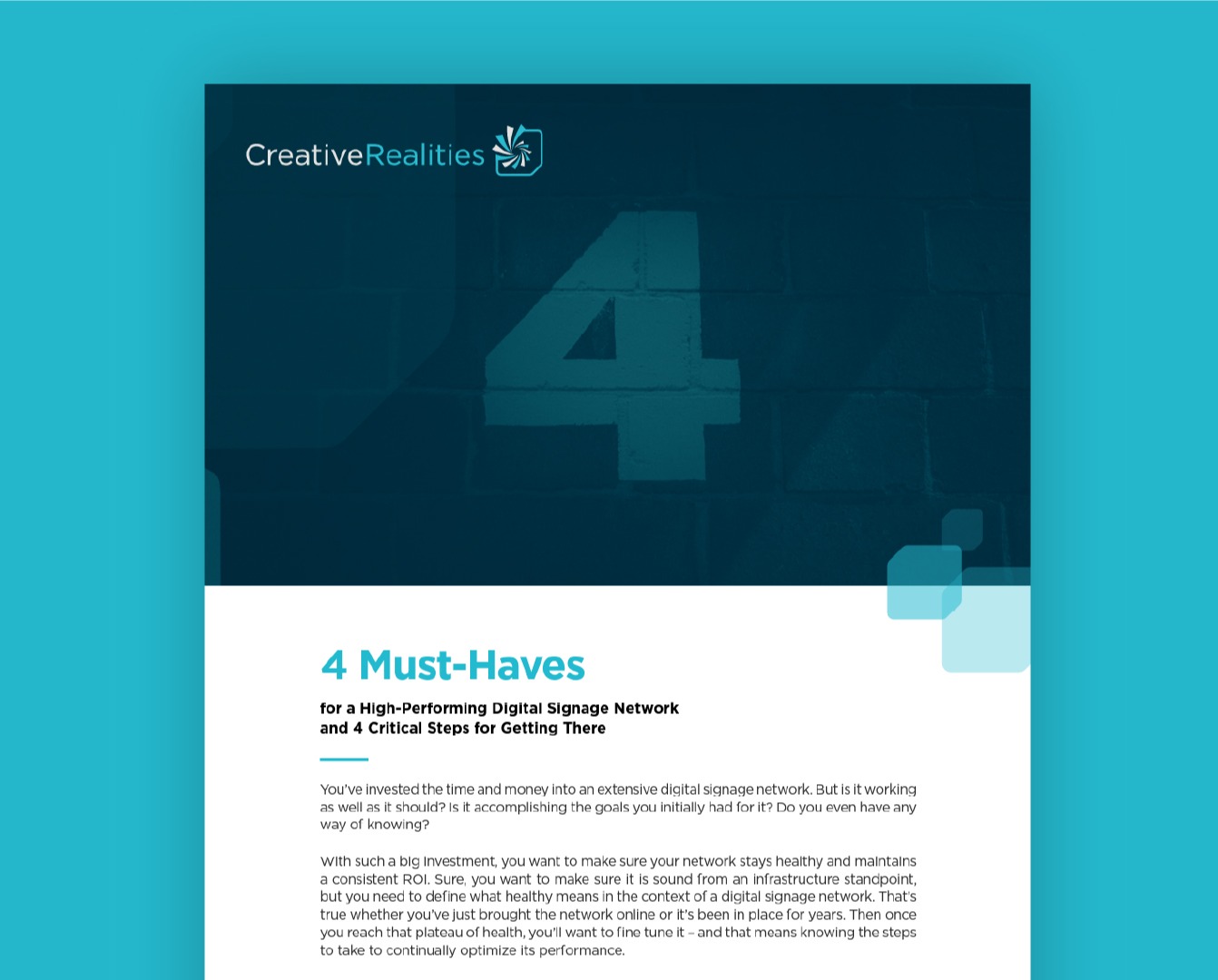 4 Must Haves for a High-Performing Digital Signage Network
and 4 Critical Steps for Getting There
Download the eBook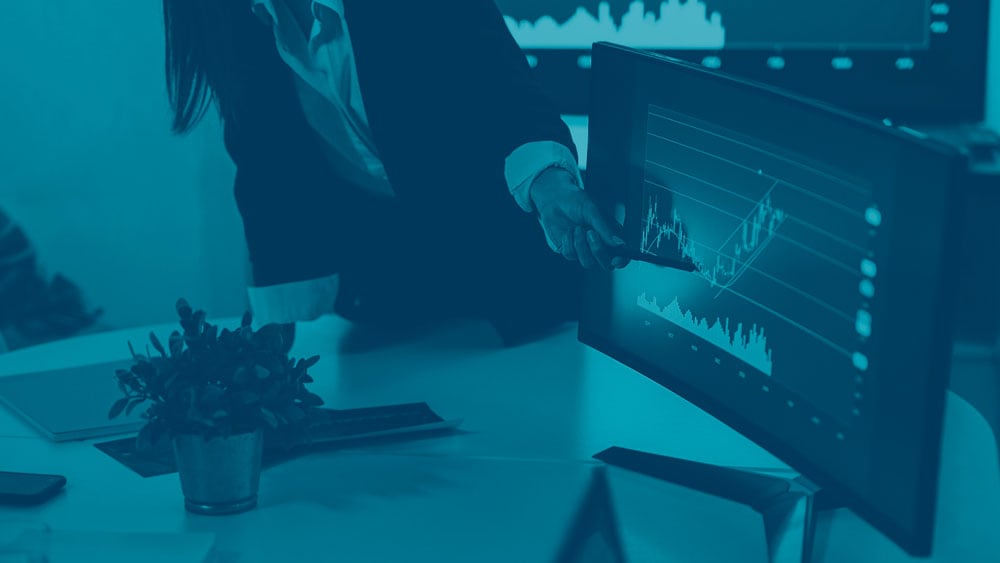 We're focused on solving our client's issues first and foremost.
From screens to media devices to mounts, we're hardware agnostic when it comes to specing your digital signage network. We select hardware only after we have a clear understanding of your goals, use cases, the physical operating environment, and your budget.
We have deep historical knowledge and long-standing, direct relationships with display mount, fixture, and device manufacturers, which we leverage to make the best possible hardware recommendations. These relationships also allow us to obtain special volume pricing for our clients.
Finally, we're constantly assessing, evaluating, and vetting new technologies that help us create experiences that are intelligent, responsive, and aware. Doing so allows us to reduce risk, remove friction through IoT, deliver efficiency, and deliver device control that meets commercial-grade requirements.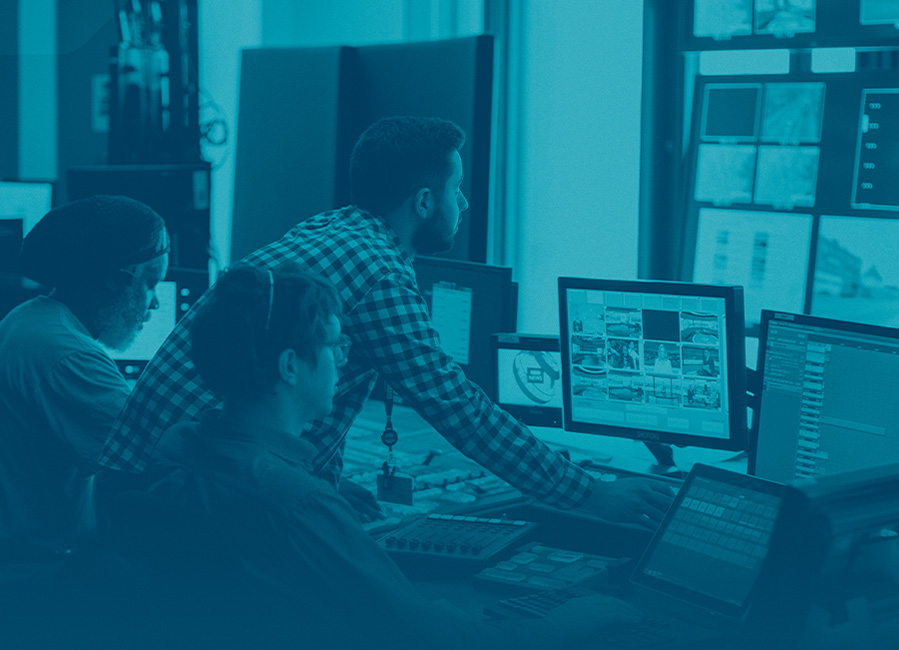 Media player devices and SOC
We're also hardware agnostic when it comes to media player devices, offering a variety of Windows, Android, and Linux-based solutions. Our digital content management system (CMS) is as home running on a Windows PC as on a solid-state player or a SOC (System on Chip) — whatever makes the most sense in your environment.
Our agile approach allows us to accommodate all digital signage deployment experiences. For example, a CMS solution suited for fashion retail may not be ideal for a QSR digital menu board.
Our solutions easily integrate with custom applications and data feeds, and they support remote device monitoring and control with multi-level administration and separation of roles and permissions.

All this allows content and CMS to come together in a fully connected, reliable, turnkey solution.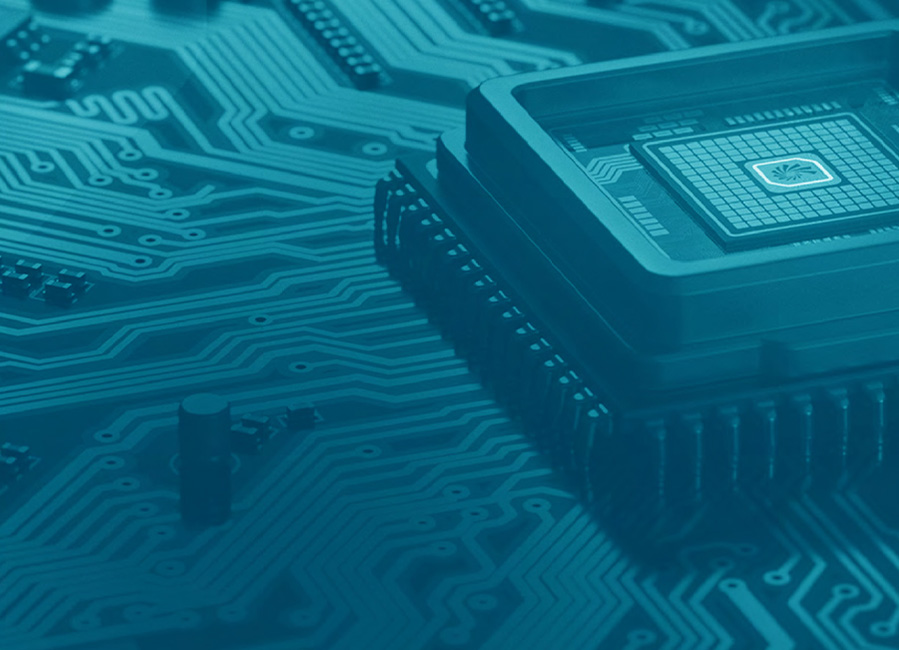 Content creation | Creative services
We offer Content Creation and Management Services through our in-house content and implementation teams, and can design, develop, produce and deliver virtually any type of content experience that can engage shoppers, fans, guests, patients, etc. at any endpoint.
Content creation services include repurposing, reformatting, and editing of existing Customer content assets and/or assets obtained from third parties; graphic design and animation for new original creative assets; designing incorporating dynamic content sources; video production and/or photography; curation and/or acquisition of third-party content. Content scheduling and implementation services include scheduling content changes, day-part campaigns, creation of new templates for promotional or limited-time offers - to name a few. The possibilities are endless, and our design and development experts can handle virtually any content creation need.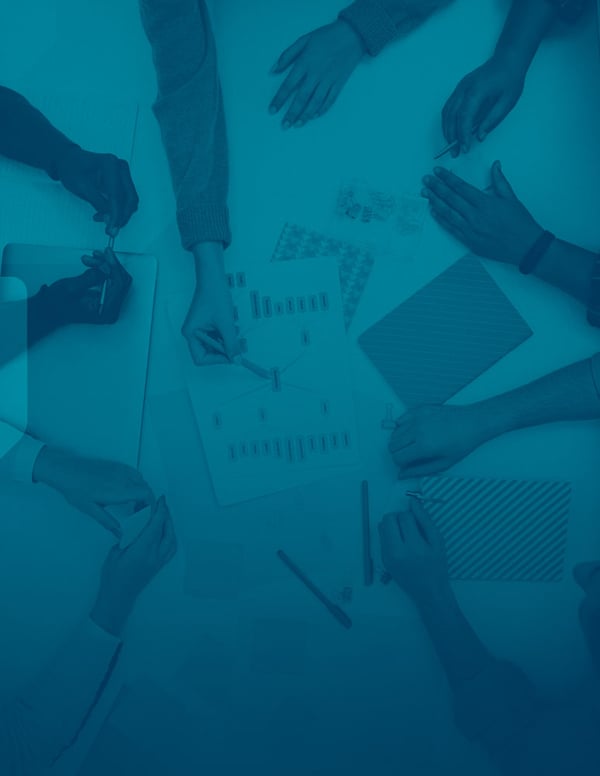 Our NOC | Network operations center is 24/7 and always on
What good is a digital signage network without service and support? We have a full-service Network Operations Center (NOC) that provides phone and email support for hardware and CMS, both proactively and reactively, as dictated by a Service Level Agreement. The NOC is responsible for our incomparable "Day 2" support, which continues beyond the initial installation and implementation. This support includes:
Remote system status monitoring
Remote troubleshooting support
Incident resolution
Onsite service dispatch
OEM warranty administration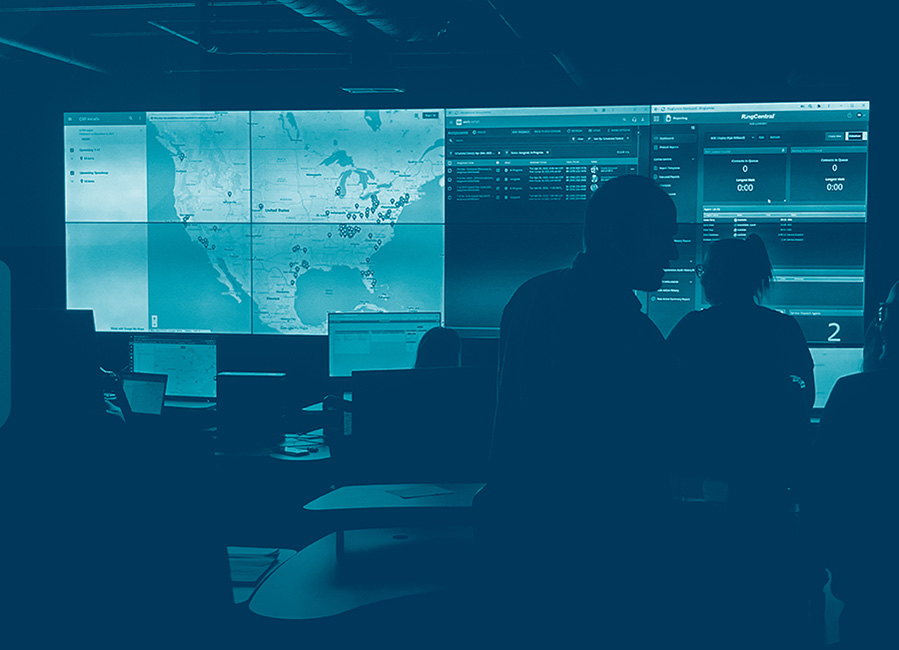 Hardware/software maintenance
Creative Realities distributes regular software updates to all connected media players on our hosted CMS platforms, including patches and updates for firmware, security, and new versions, features, and functionality.
We can also provide warehousing of replacement media player stock to ensure availability and distribute these as necessary.
As a flexible, adaptable digital signage partner, we easily integrate with your existing partners, technologies, and solutions to help better reach your goals. We serve as your "one throat to choke" to ensure a best-in-class outcome — without you having to manage multiple specialty functions and teams directly.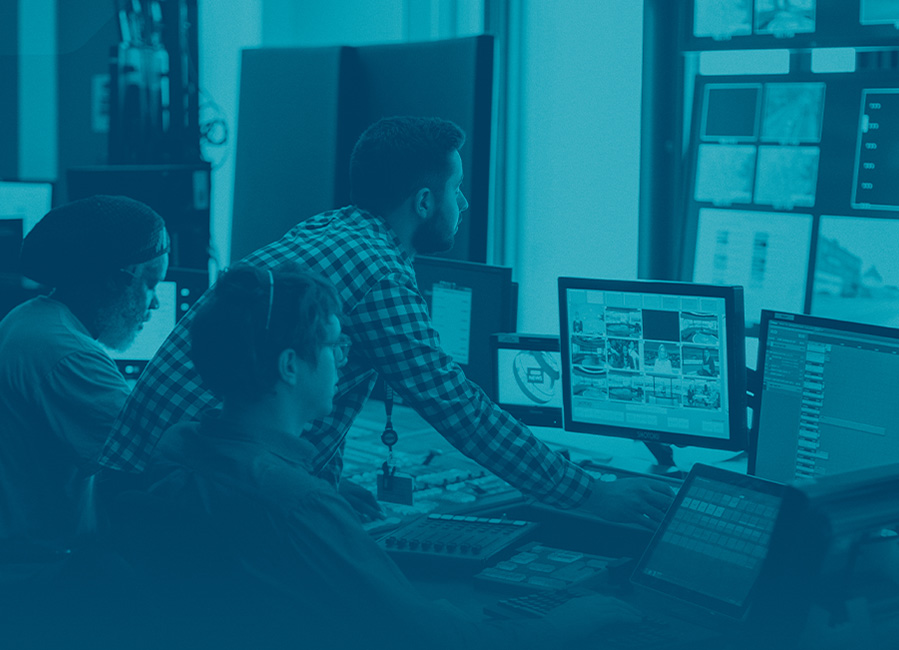 Cloud-based & hosted solutions
Our cloud-based solutions are hosted at Amazon Web Services (AWS) or Microsoft Azure, providing a critical component of infrastructure system management, allowing:
Our hosted solutions afford flexibility beyond what "virtual servers only" can provide, including:
3+ years of 99.9% system uptime for business-critical applications for a global OEM
Integration with strict corporate IT and security requirements
Integration and support of third-party APIs and endpoints
Successful deployment of solutions into international markets
Advanced load balancing/fail-over
Reliable backup/recovery
Integrated and robust monitoring of the application and all aspects of the infrastructure
Disaster recovery and business continuity
Remote Storage management
Engineering expertise and responsiveness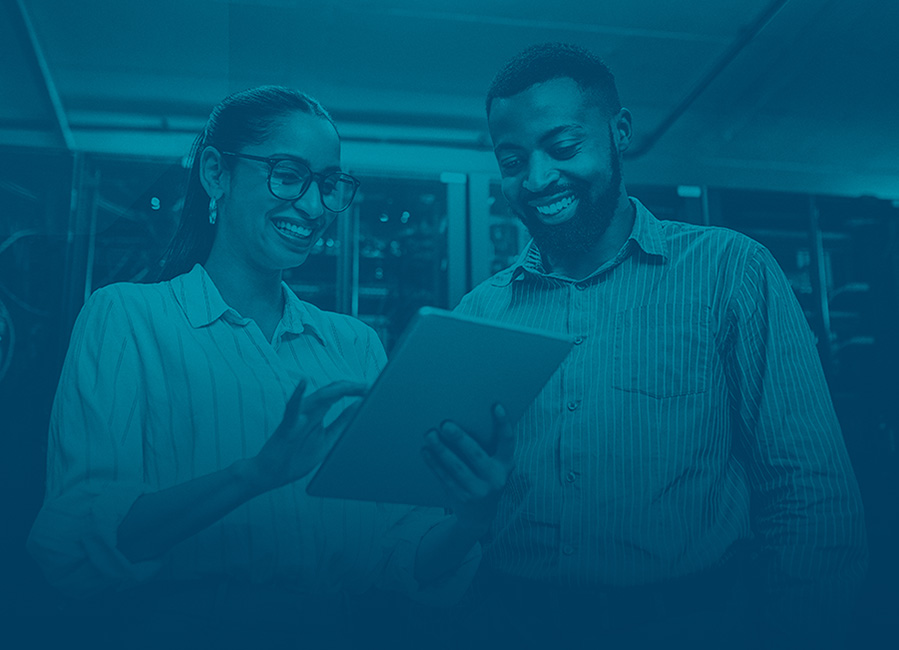 Data feed and POS integration
Our software development team has integrated with myriad different data sources and applications. We integrate with various point of sale (POS) systems for experiences such as menu boards. Even when developers of those applications do not provide APIs, we have developed our own, integrating directly with your systems as needed. With hundreds of such integrations under our belt, Creative Realities has the expertise to integrate and automate data feeds into your digital signage network and content.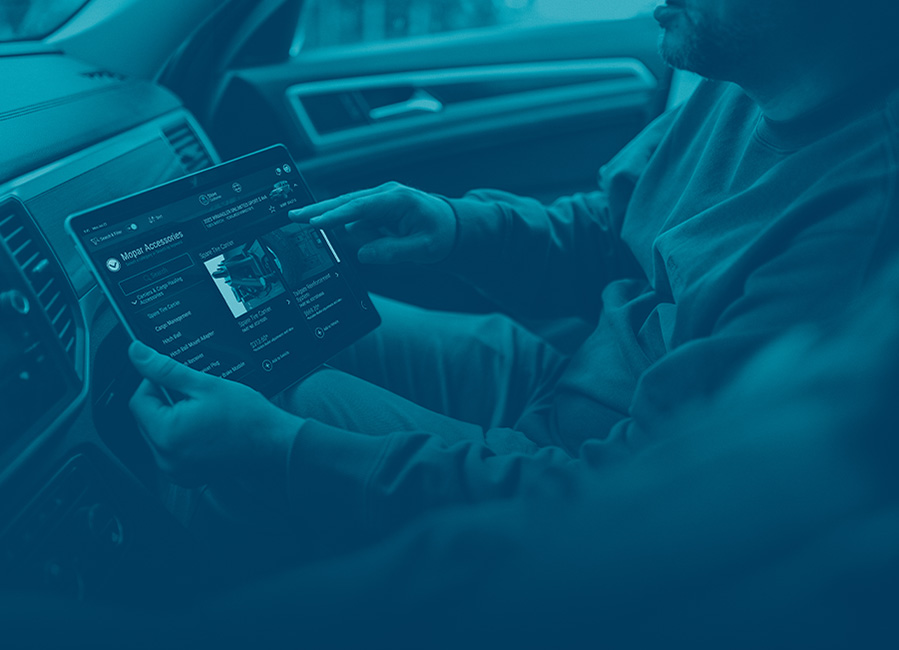 AI Integration
The more intelligent your digital signage network, the better your results can be. We partner and integrate with various artificial intelligence (AI) and analytics platforms. These integrations allow us to leverage anonymous video analytics, facial detection, and wifi/sniffing sensor devices to understand patterns and behaviors along the journey. They also allow us to create content triggers based on who is in front of the digital displays and how they engage with the messages.
The most common uses for Anonymous Analytics of this kind are to help our clients gain intelligence on how customers engage with digital signage and related fixture merchandising. Predictive analyses of such data are particularly effective at validating the impact of campaigns, promotional periods, and product merchandising.
Applications of these technologies to digital signage include:
Occupancy data and traffic patterns, including passersby
Dayparts, peak times of day, and dwell time
Age, gender, and sentiment of consumers
Trends in displays that slow, hold, and convert browsers to buyers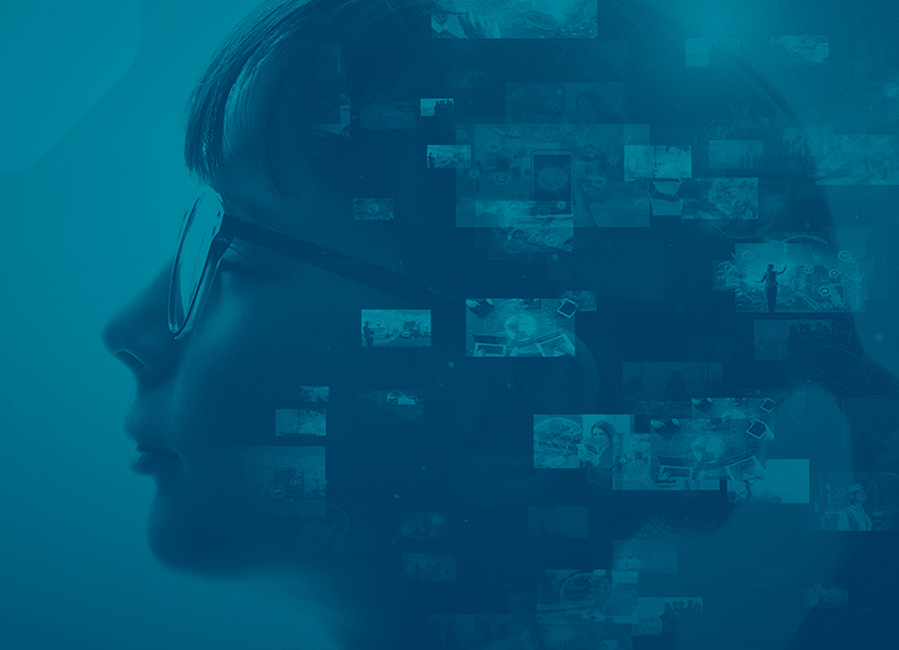 With our end to end approach to digital signage, we'll guide you every step of the way.