Our purpose-built software platforms can power any digital experience you can imagine
Creating a successful network hinges on the digital signage software running it. Our software maximizes and optimizes any type of content – from interactive applications to programmatic advertising – exactly where and when you need it. On schedule, on point, on plan.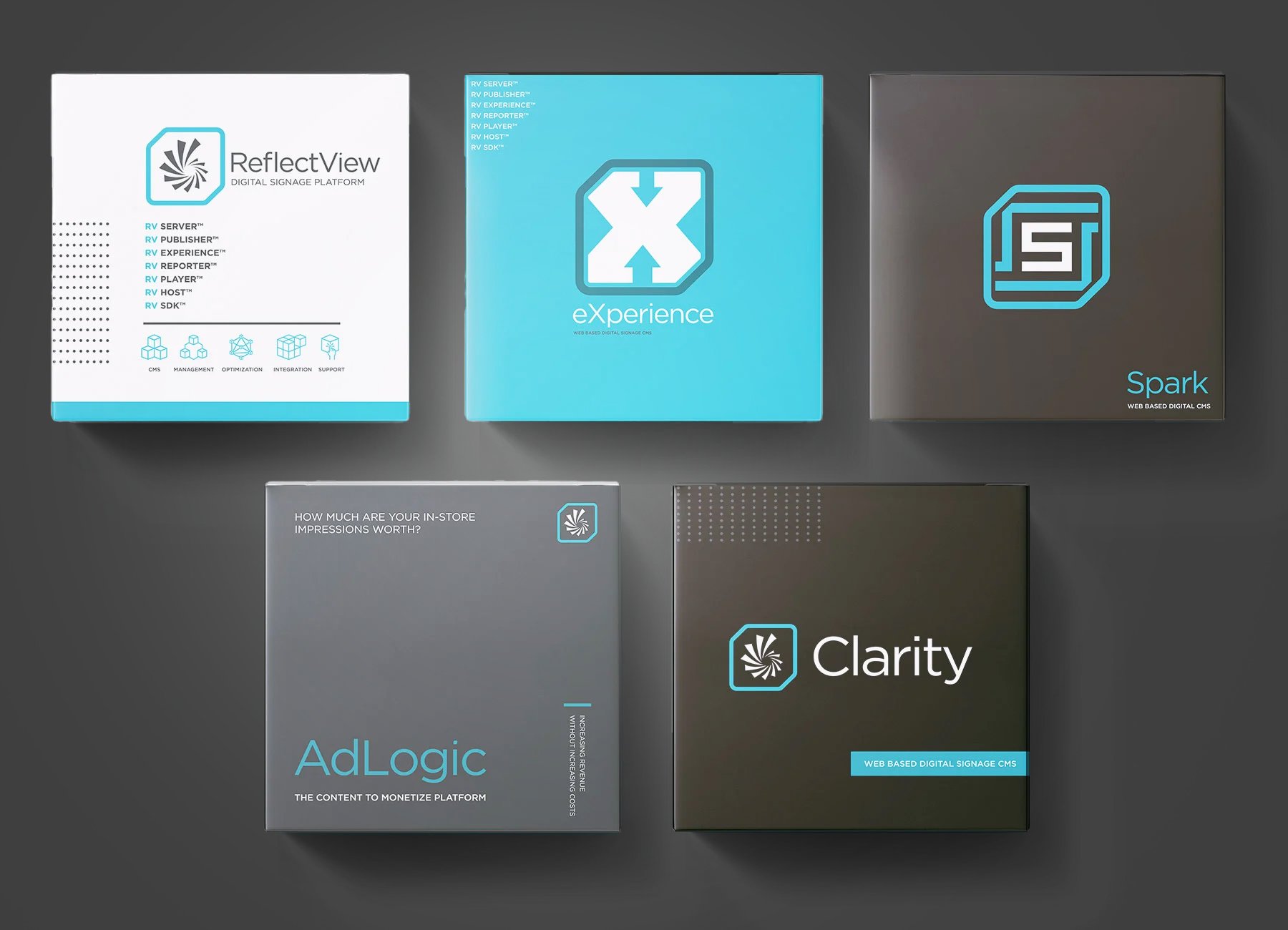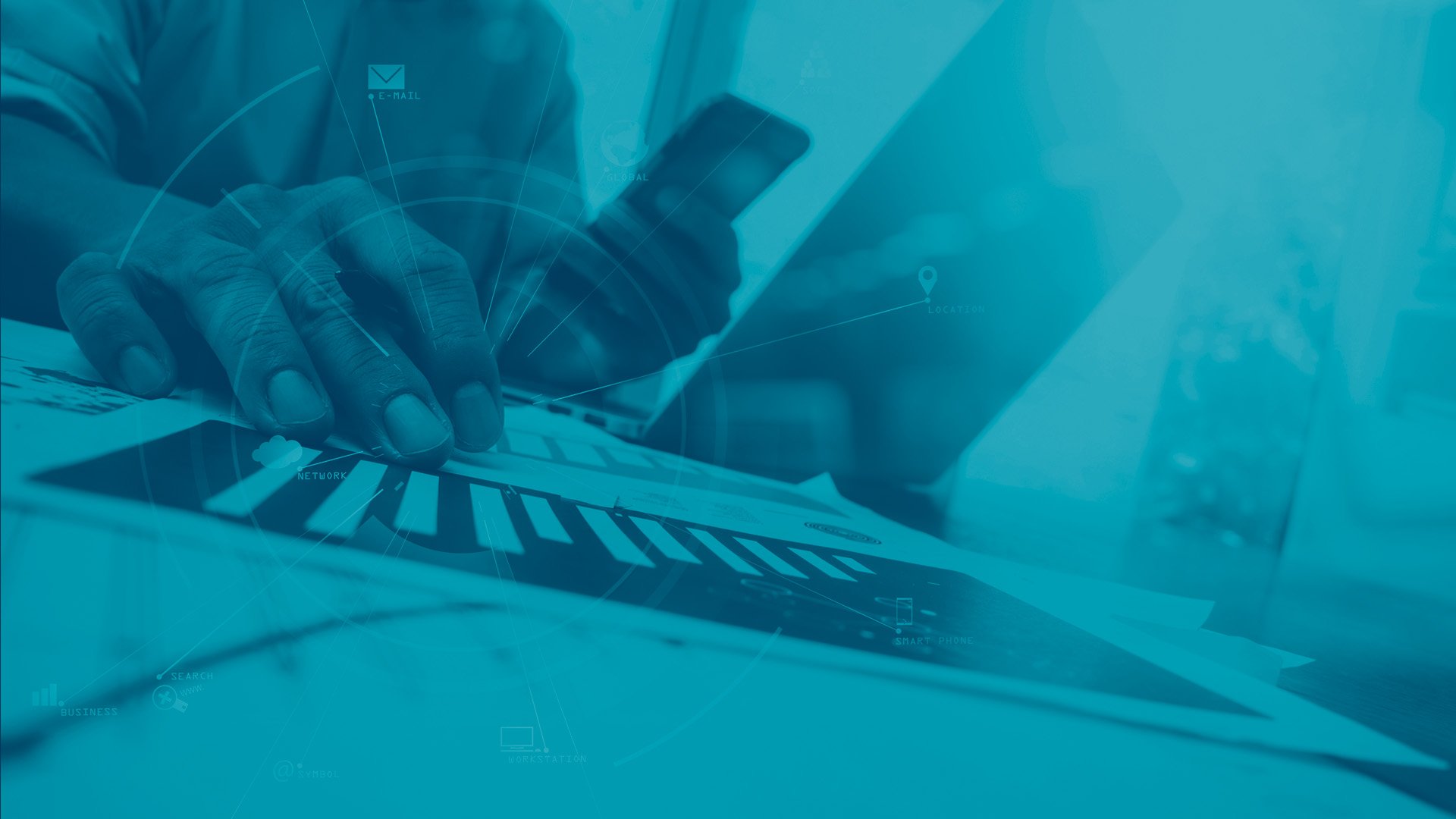 Content management
Integration support
Reporting
Device management
Applications support
Network optimization
Advertising Management
It's more than just a CMS
Deploying, managing, and optimizing a highly functional digital signage network isn't easy, but it can be done. While screens and media players often get the primary attention during the evaluation process, the heart and soul of the network is its software platform.
While many people think of this simply as the Content Management System, they often find out the hard way that content management is only one part of what they need. In fact, high-performing digital signage software can create this functionality and much more, and we have a suite of software tools that can provide it.
Tap a product logo to explore our digital signage software.
ReflectView™
The all-encompassing ReflectView Digital Signage Platform manages enterprise-level digital signage solutions for over 400,000 screens. For more than 15 years, it has been the go-to resource for some of the largest and most admired brands.
This scalable and highly flexible platform drives multiple operations:
Content management
Device management
Network optimization
Integration support
Applications support
Reporting
With ReflectView, you can:
Build unique, interactive content to engage, entertain, and educate your audience
Schedule customized content for each location, department, and screen
Monitor and maintain each piece of hardware in your network
Optimize your internal network's bandwidth
Integrate content sources and third-party applications
Analyze reports and gain insights on your network and its performance
Perfect for:
Creating, storing, and managing large amounts of content
Organizing, scheduling, and deploying content into a variety of campaigns with differing goals and schedules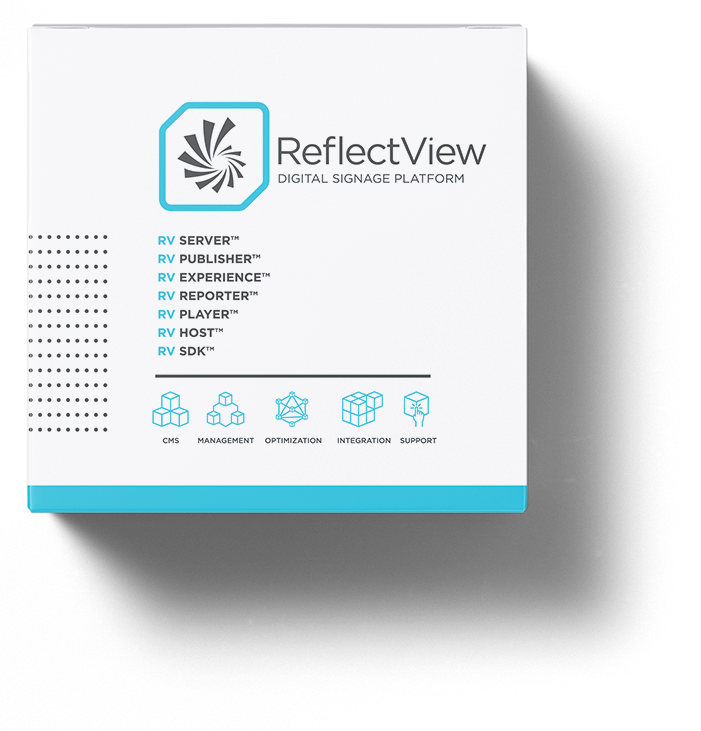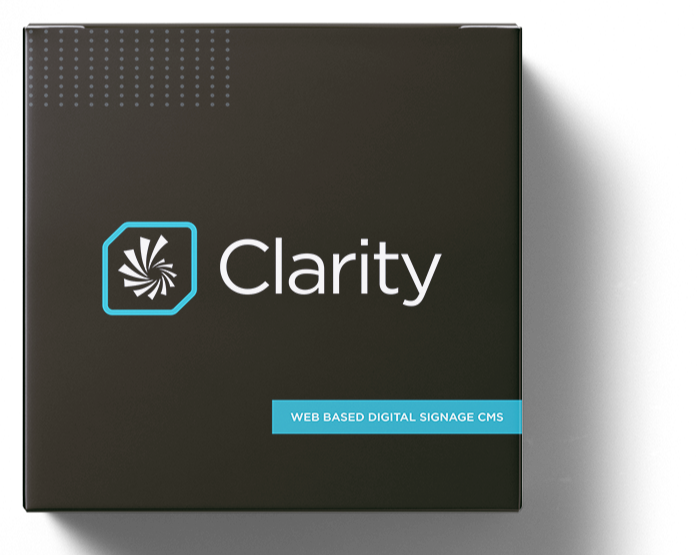 Clarity™
Clarity is our purpose-built, fully integrated digital menu board software – suitable for any food and beverage ordering location and environment.

Tens of thousands of retail locations are using Clarity to manage complex menu board configurations. Our software can integrate with your POS system to ensure inventory and menu board displays are in synch, automated, and coordinated.

Clarity allows for templated price and item changes on the fly; can accommodate marketing messages, product promotion, and corporate communication; and includes remote monitoring and control.
See how we create data-driven menu boards that drive revenue in the video below.
Reflect AdLogic™
Leveraging your network as a powerful advertising revenue-generation tool is a tremendous opportunity. That's why we created AdLogic, the first digital advertising solution designed specifically for the unique needs of the place-based and out-of-home markets, transforms your digital signage network into a powerful media channel.
Backed by two patents, the AdLogic software allows advertising content to be scheduled by campaign, aligning the scheduling and reporting to the way advertisers buy OOH media. The advanced capabilities ensure campaign objectives are always met through a rules-based system that assigns and allocates a sanctioned substitute end-point so impressions are always met or exceeded.
With AdLogic™, you can:
Set advertising campaign objectives based on frequency of play or audience impression targets
Schedule advertising content and align the scheduling of that content based on campaigns
Balance ad playback to meet campaign objectives using the platform's algorithm
Track a campaign's status and progress in real-time
Provide advertisers with detailed reports of their advertising buys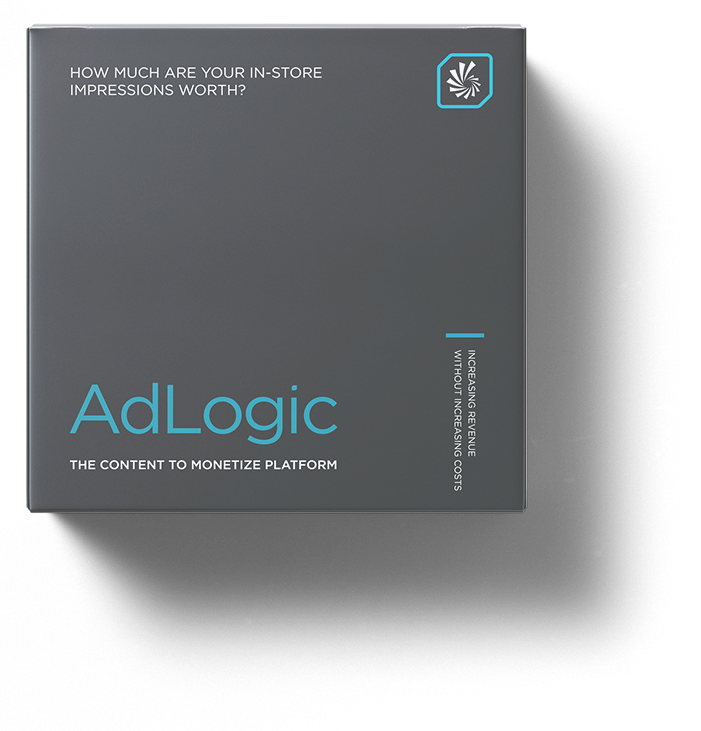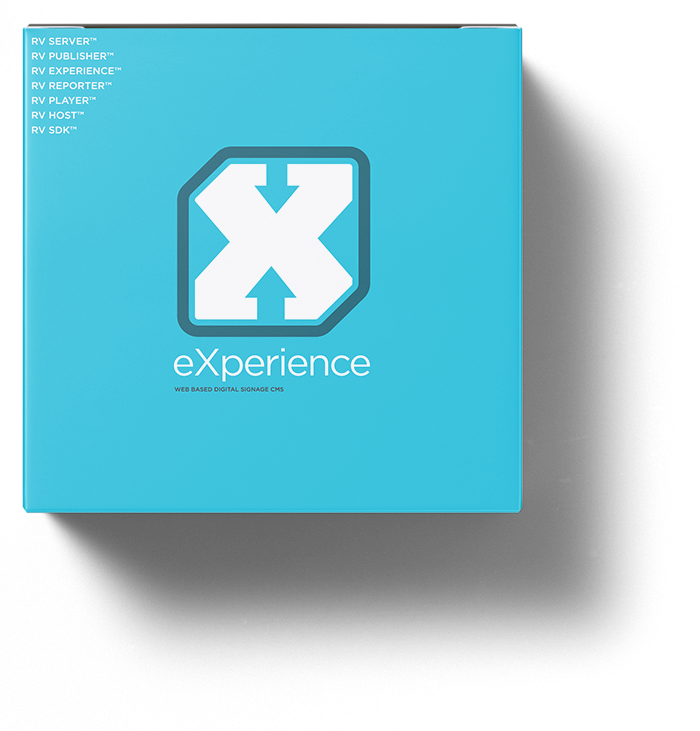 Reflect eXperience™
Reflect eXperience offers the power of an enterprise digital signage software platform with the flexibility of local control. Based in the cloud, Reflect eXperience can be accessed from any web browser in any location. This gives your local stores and offices the ease and flexibility to manage content specific to their needs.

And, with role-specific access, you can operate securely by assigning users access to only the screens and content they need. With an easy-to-use interface, your users can quickly add content, create playlists, assign content to digital experiences, and create custom messaging.
ReflectSpark™
With ReflectSpark™, you can stay on the cutting edge of content development. HTML applications are more interactive and engaging than video, images, and text. But, without ReflectSpark, creating these apps has been time intensive and required highly specialized software developers. With ReflectSpark, any JavaScript developer can create engaging, interactive apps to develop a more loyal audience.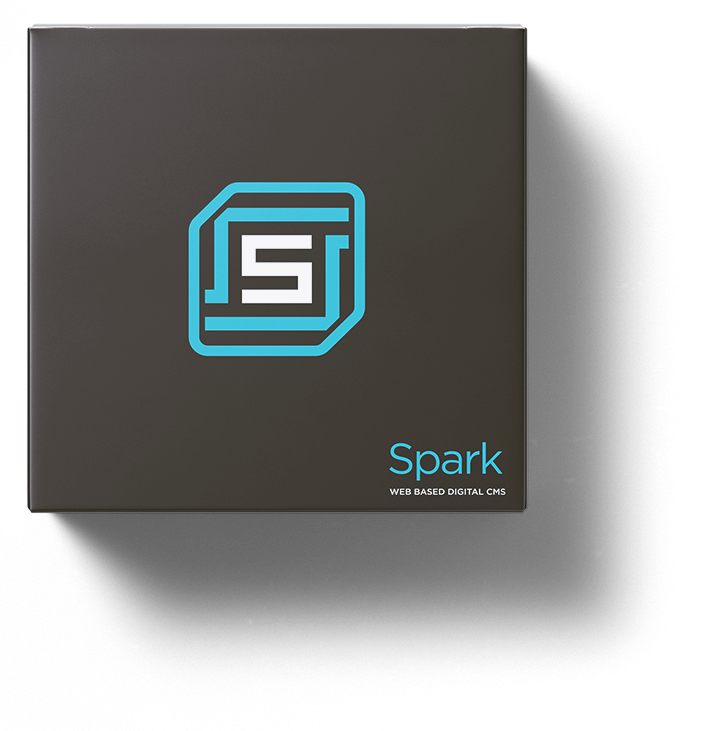 Put our experience to work for you
We're here to guide you every step of the way with your digital signage software needs.