We seamlessly connect dealers and buyers to facilitate the sale
We deploy digital signage-based solutions to unleash the showroom experience, remove the friction, and boost sales and customer satisfaction.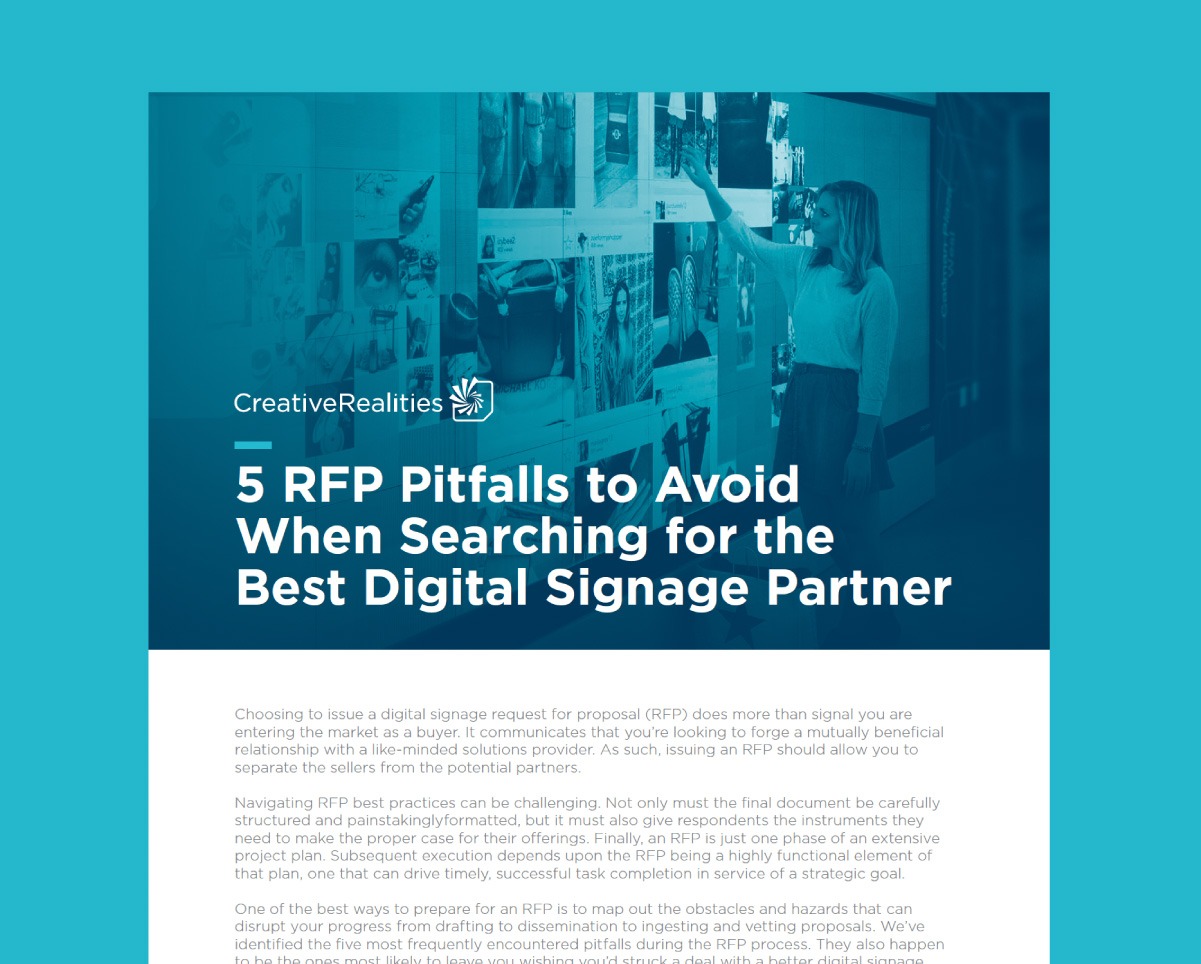 Download the Whitepaper
5 RFP Pitfalls to Avoid When Searching for the Best Digital Signage Partner
Download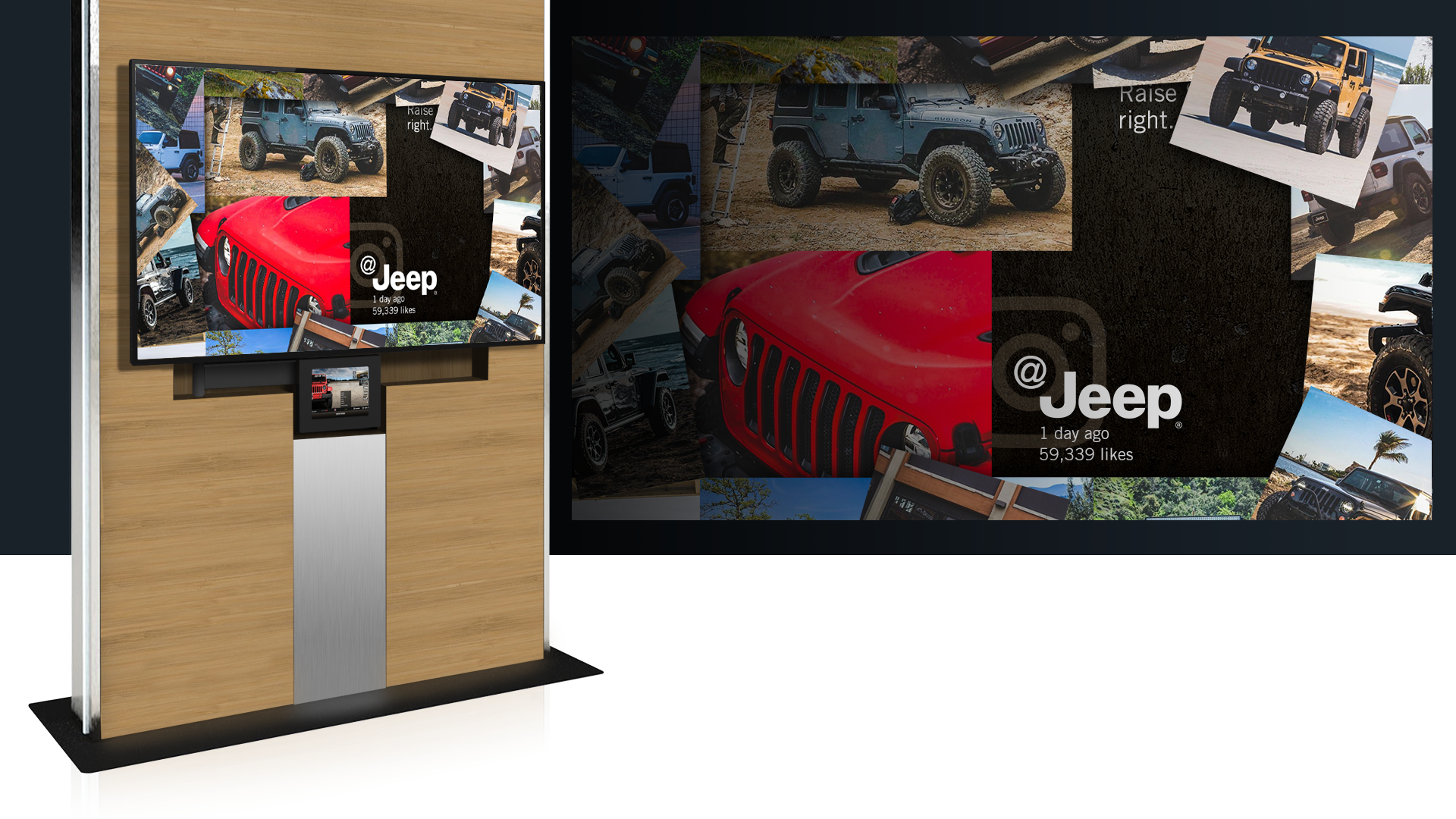 What we do better than anyone for dealership ecosystems
Today's car buyers know exactly what they want long before they arrive at your showroom. Creative Realities' digital signage solutions can continue the buyer's online journey right into your showroom. By making every touchpoint intelligent, responsive, and aware, our interactive digital signage for dealerships lets dealers deliver an exceptional customer experience — and convert leads into sales and stellar customer satisfaction scores.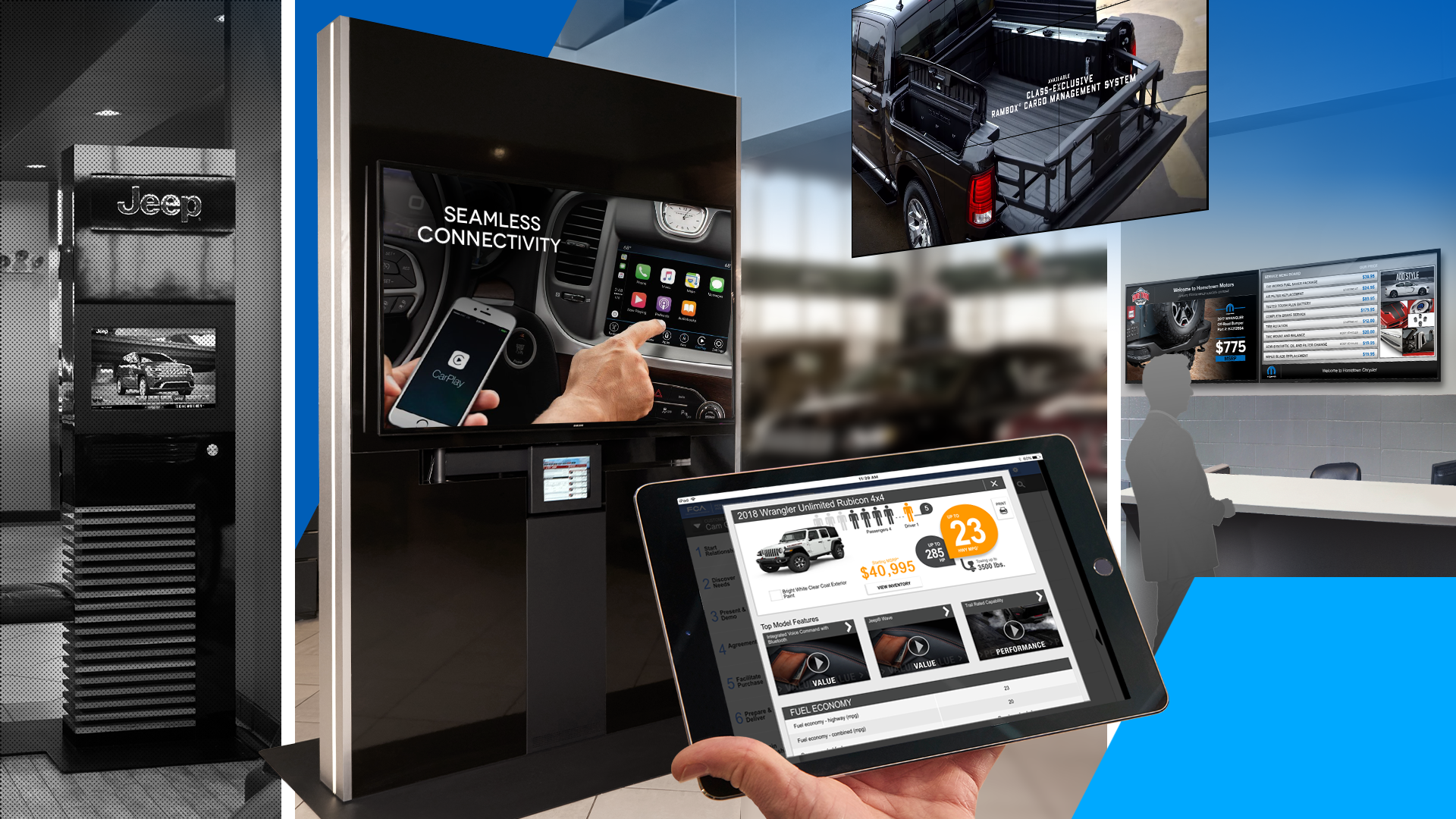 With our best-in-class automotive digital solutions, we provide OEM's and dealerships with measurable sales, vehicle delivery and ownership experiences.
Used daily in more than 3,000 dealerships, our software platform integrates with OEM, dealer, and buyer data for experiences that drive customer satisfaction scores and increase conversion and sales.
Our vehicle delivery platform provides a digital customer takeaway across several device types, measurably improving the buying and ownership experience.
We're also integrated with electric vehicle (EV) best practices for sales and vehicle delivery.
Our platform drives over 90% of all connected vehicle enrollments, dramatically increasing in-vehicle service subscriptions and revenue.
We deliver showroom experiences that inspire and engage buyers with inventory-driven content, after-market services via menu board solutions, and interactive vehicle configurator tools.
See how we put our experience to work for dealers
Stellantis/Alfa Romeo: Interactive, personalized dealer showrooms
Jeep: Converting browsers to buyers