We engage your patients where they need it most — at the point of care
Our digital signage solutions for healthcare deliver educational, inspirational, and targeted brand content to provide an enhanced patient experience.

(And they create new revenue streams, too.)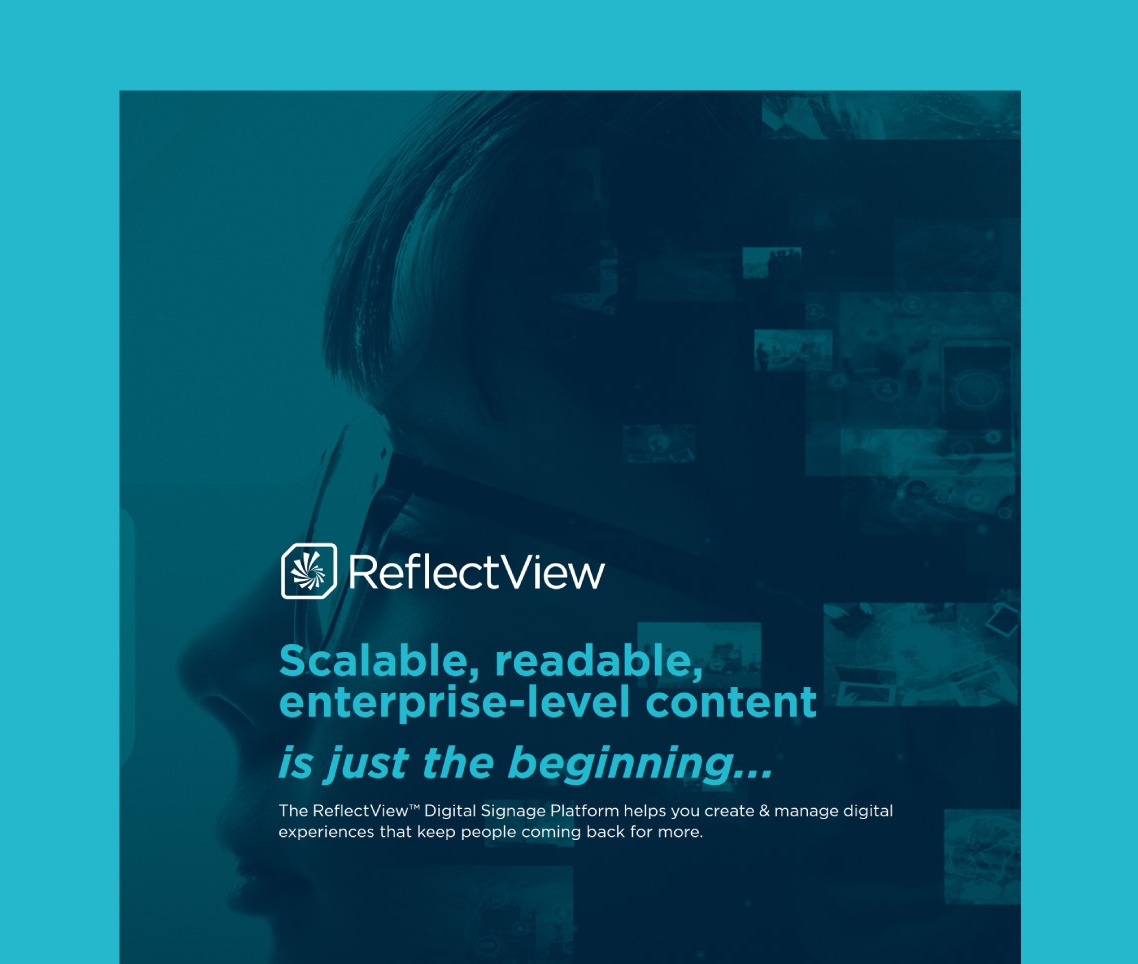 Download the Whitepaper
Scalable, readable, enterprise-level content is just the beginning...
Download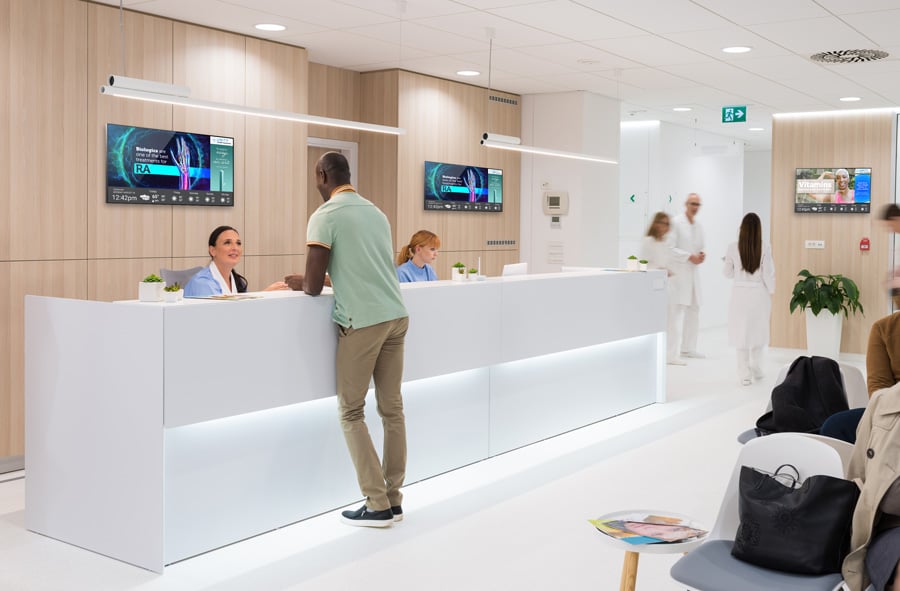 What we do better than anyone for healthcare providers
Creative Realities provides customized point of care digital signage solutions spanning your medical ecosystem with content tailored to your patients' needs. Our ability to design networks that can automate and scale to hundreds of thousands of devices and tens of millions of unique advertising messages makes us unique in place-based digital signage.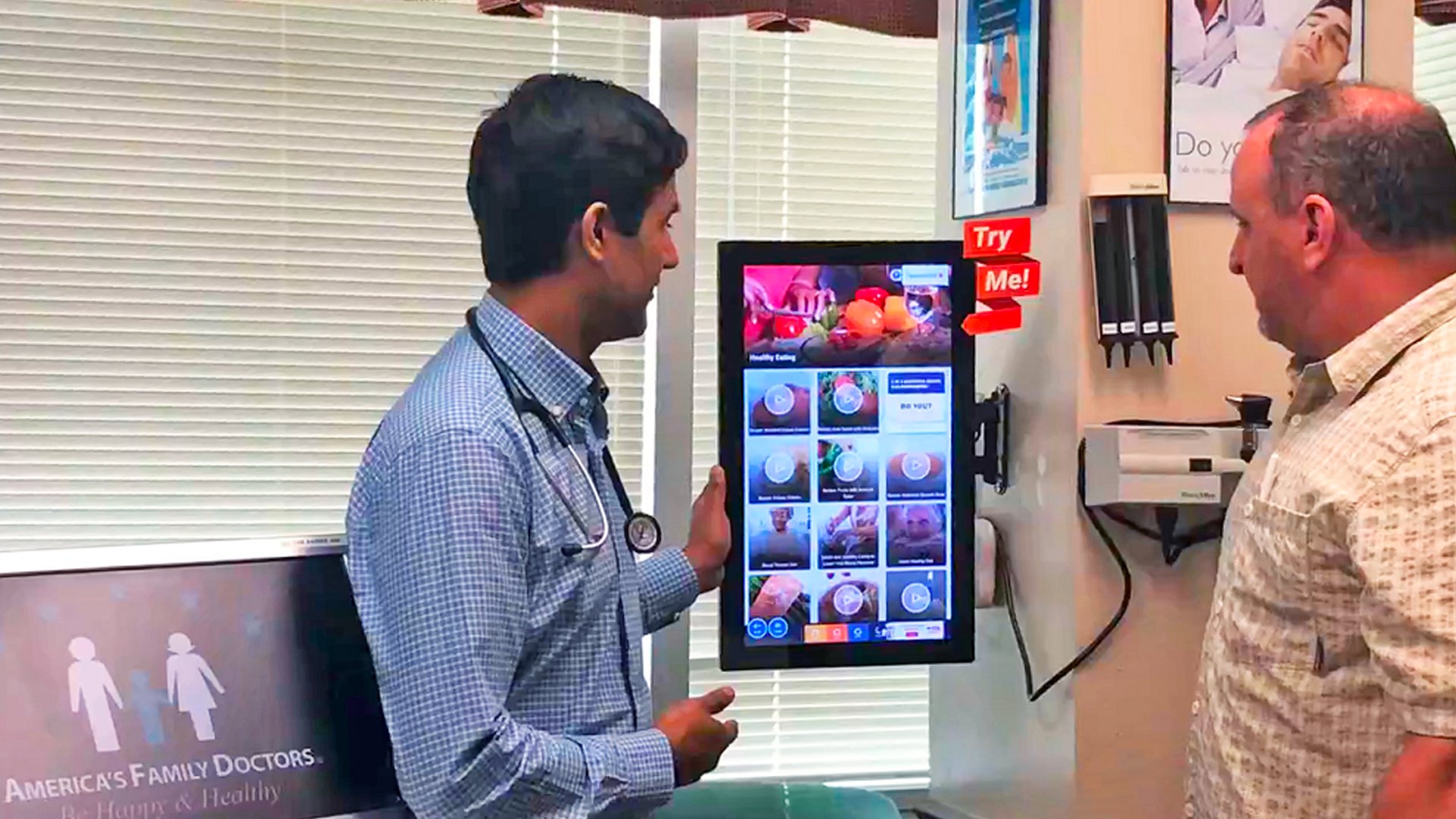 From hardware selection, installation, and support to delivery of engaging educational and advertising content, Creative Realities helps keep patients informed, confident, and less distressed when visiting your medical office. Creative Realities' end-to-end approach to point of care digital signage can…
Present patients awaiting their scheduled appointments with content to learn about the healthcare facility, what questions to ask their practitioner, and information about other available services and products.
Provide patients on-demand access to content related to their condition while waiting for the doctor in the exam room. We can also provide interactive tools on these screens — such as 3D anatomy and white boards — with which the doctor can explain the condition and provide the patient with notes on the visit.
Deliver different types of content to practitioners (via a separate network) to keep them current on what's new in the market and how they may provide the best services to their patients.
Scale with your growth, no matter how many offices and regions. We currently manage nearly 100,000 endpoint devices serving up more than 55 million unique advertising messages.
Provide the practice with a secondary revenue stream, given our networks' ability to deliver relevant, engaging, and hyper-targeted ads to patients throughout their visits.
See how we put our experience to work for healthcare
Patient Point: Delivering content across point of care