What's Brewing: How Creative Realities is Perking up the Coffee Sector

6 min read
October 30, 2023
Creative Realities Inc [CRI] is proud to partner with two phenomenal coffee retailers: The Human Bean and Black Rifle Coffee Co. Both companies were looking to embrace digital menu boards as a way to boost sales and strengthen customer loyalty, knowing that digital is the way of the future in the coffee category. CRI was able to provide both clients with the tailored solutions they needed to take their brands to the next level. In this blog, we'll be exploring how both companies broadened their digital signage solutions with Creative Realities as their trusted partner.
What is the current digital signage situation amongst coffee-based QSRs? Do coffee shops tend to avoid digital signage, and if so, why?
While digital signage offers numerous benefits, some coffee shops have been hesitant to implement it due to initial investment costs, maintenance requirements, and concerns about technical complexity. Some franchisees may balk at embracing coffee shop digital signage due to a belief that doing so will disrupt the coffee shop ambiance and alienate loyal customers. Others may question the return on capital investment of implementing digital signage, especially if they are uncertain about its potential to significantly boost sales, enhance customer experience, or justify the initial investment.

But the truth is, most of these concerns are rooted in a lack of awareness or understanding around how impactful digital signage can be in enhancing brand value and product education, which positively impacts customer comfort and loyalty, as well as improves operational efficiency and sales. And, many would be surprised to learn that digital signage can be tailored to align with a given aesthetic so as not to overwhelm the space – the introduction of this technology can be thoughtfully balanced with the desired ambiance.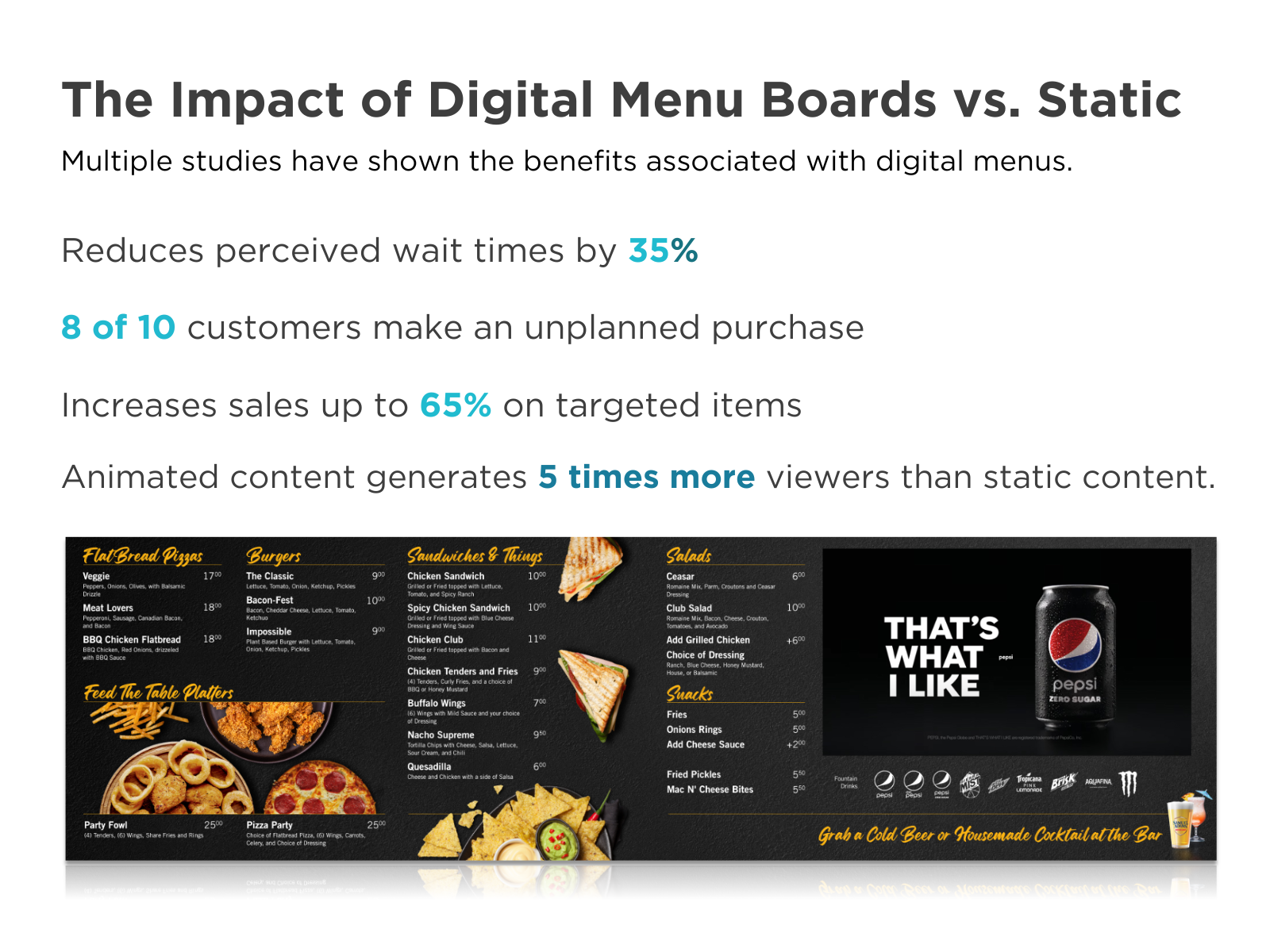 What brought these customers to CRI? What challenges were they facing when they approached CRI?

When Creative Realities and The Human Bean first crossed paths via a Samsung connection, the coffee franchise was feeling discouraged over not finding success with another digital signage provider. They weren't getting the results they wanted, and things were also not hitting the mark from an operational and implementation perspective. Their main need when they approached CRI was to have functional equipment that allowed them to display a dynamic mix of static and evolving optimized content, especially in their drive-thrus.

Black Rifle came to CRI while on the cusp of their next phase of business growth: they desired to open concept stores with a coffee service offering, replete with customer-facing, menu-ordering technology. The client's team possessed prior experience with digital signage, having integrated a lone display into a static set of menu boards. However, the content was too rudimentary for an enhanced customer experience (CX) and they did not have a robust software tool to help manage operational performance. They consistently grappled with their CMS software in the 30 stores it was deployed, with many screens going offline without an auto-reboot function. Consequently, their digital signage needs at the time were to rectify these challenges and streamline the management and operation of their modest yet rapidly expanding network.

What makes each of these brands unique and distinctive, and how did CRI capitalize on those elements in their digital signage strategies?

The Human Bean is an Oregon-based chain that began as a stand-alone drive-thru coffee shop and continues to do the majority of its business via drive-thru's. They describe themselves as being human-centered, and they strive to create authentic connections with each pour. Like Starbucks, their menu rotates based on season; but some of their unique menu shifts include celebrations such as Earth Day and other environmentally focused events.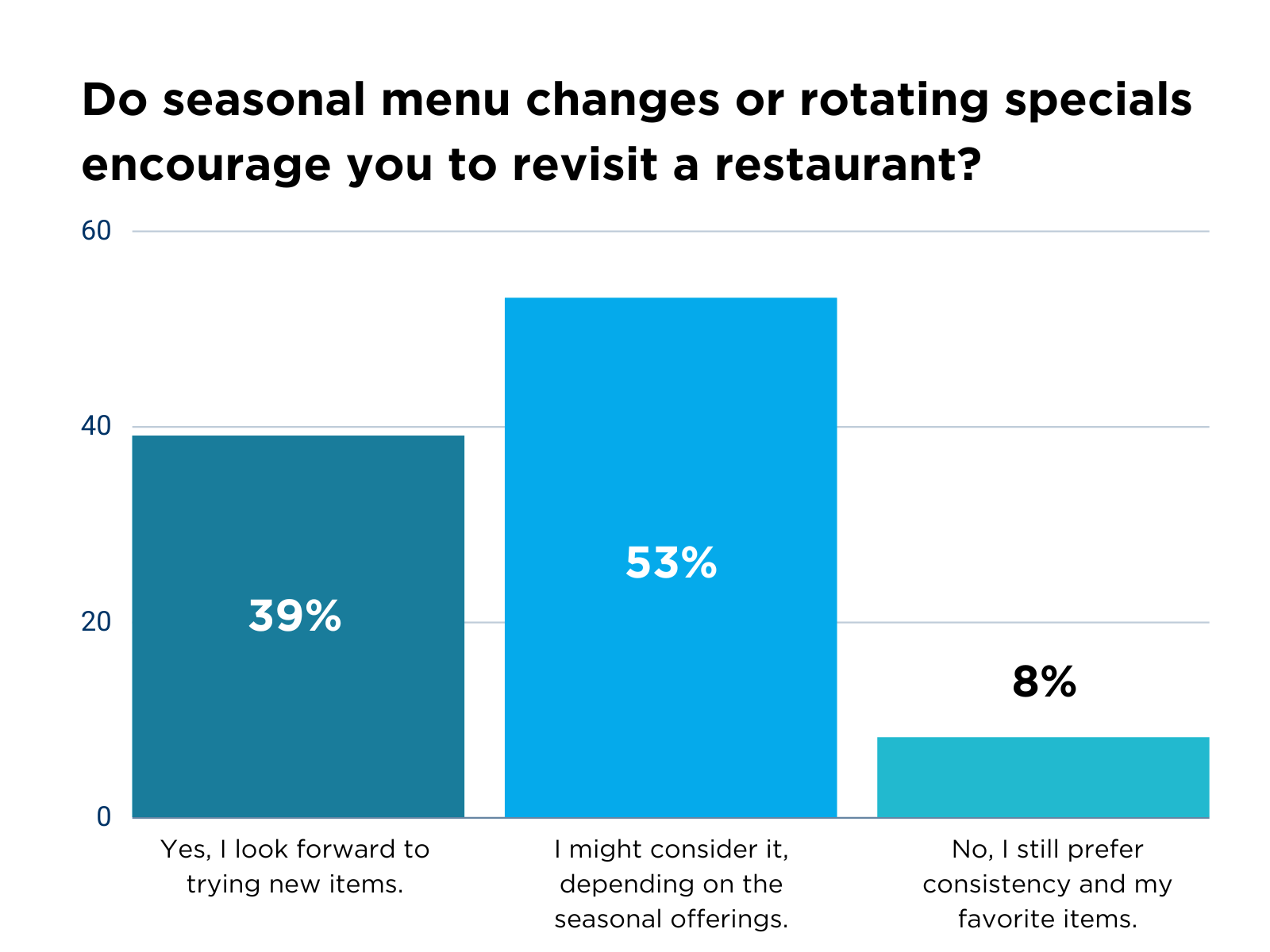 Because The Human Bean is a franchise that emphasizes human connection and that operates heavily as a drive-thru QSR, Creative Realities knew that optimizing their drive-thru digital signage strategies — and enhancing personalization for customers — was top priority. When The Human Bean understood the menu optimization analytics and design strategy proposal, it was a no-brainer for this tech-enthusiastic franchise. And so what was born was a data-driven solution that presented menu items in a clean and simple way, informed by POS data and eye-tracking patterns when customers order from a digital board.
Black Rifle Coffee is a brand owned by veterans, boasting a dedicated and expanding fan base due to its advocacy for the military. The brand's coffee products and widely recognized edgy merchandise can be found at specific physical retail outlets—like Bass Pro, Walmart, and certain fuel station brand locations.
Knowing that the client wanted both ease of functionality as well as to find ways to highlight their unique merchandise portfolio, we created a custom Clarity CMS to deliver the functionality that would have traditionally taken them weeks to execute. The content marketing system is easy to use and makes uploading new items like limited time offers (LTOs) with live action and dynamic video integration throughout the display a cinch for the client. It also allows the Black Rifle team to automatically change or update pricing in real time.
Additionally, we leveraged our data-driven design methodology to inform how content layout and design should appear (given that order behaviors are different depending on guest location). CRI is now in the process of creating a design-forward solution that will bring Black Rifle's entire offering to life, including its merchandise portfolio; and we are also designing and implementing a new menu design, to be released this Fall.
How did CRI leverage data and analytics to optimize content and messaging on the displays, resulting in a more personalized and engaging experience for customers at The Human Bean?

The Human Bean relies heavily on drive-thru signage as most locations are drive-through only, so Creative Realities helped them digitize that asset. The model they'd been using (and that CRI essentially elevated) was a mixture of three digital boards, two digital boards, or one digital with two static boards. The static screen might have shown order confirmation, while the hybrid/dynamic screens could display LTOs, promotions, or seasonal items. The combination of analog and digital allows Human Bean franchisees to grow into a full digital signage solution as their locations prosper.

Prior to collaborating with CRI, the promotions board was not digitized for The Human Bean. Now, thanks to CRI's digital installments and strategic oversight, the digitized preview board is having a significant impact on customer behavior and is boosting sales. We're now working on having triggerable, relevant content based on what a customer orders to see if share of wallet can be increased.
What have these clients been most pleased with, and what are they hopeful to accomplish in the future with CRI?

For Black Rifle, the functionality and dynamism of a proprietary custom-built CMS was a highlight. They're also excited at the prospect of how this CMS can support them in cross-merchandising efforts, allowing them to co-mingle their unique offerings and emphasize that as a point of differentiation for the drive-thru experience.

The ultimate goal for us is to connect their customers to their site and to loyalty and rewards programs — all via the drive-thru experience.
For The Human Bean, going digital across their menu boards has been revolutionary. CRI's menu optimization strategies are allowing them to actualize dividends more quickly and accelerate digital more quickly—something the brand has been eager to do. They're also pleased with the fact that we've offered them the flexibility to use a mixture of static and dynamic signage solutions, depending on their location or specific needs.
What coming trends in coffee franchises does CRI predict?

In the realm of coffee franchises, digital signage is poised to experience continued evolution over the coming years. The continued integration of advanced data analytics into digital signage systems will personalize the content displayed on screens, tailoring promotions, menu offerings, and advertising to individual customer preferences as well as their mobile app behaviors including time of day, previous orders and even weather conditions. This focus on personalization will not only enhance the customer experience but will also help franchises optimize their marketing strategies and boost sales by presenting the most relevant and enticing offerings to each customer.

Creative Realities is proud to support both of these outstanding companies in their digital signage efforts, and we look forward to continued success and growth.