Improving guests order experience inside and at the drive through
FREDDY'S STEAKBURGERS | FOOD & BEVERAGE / QSR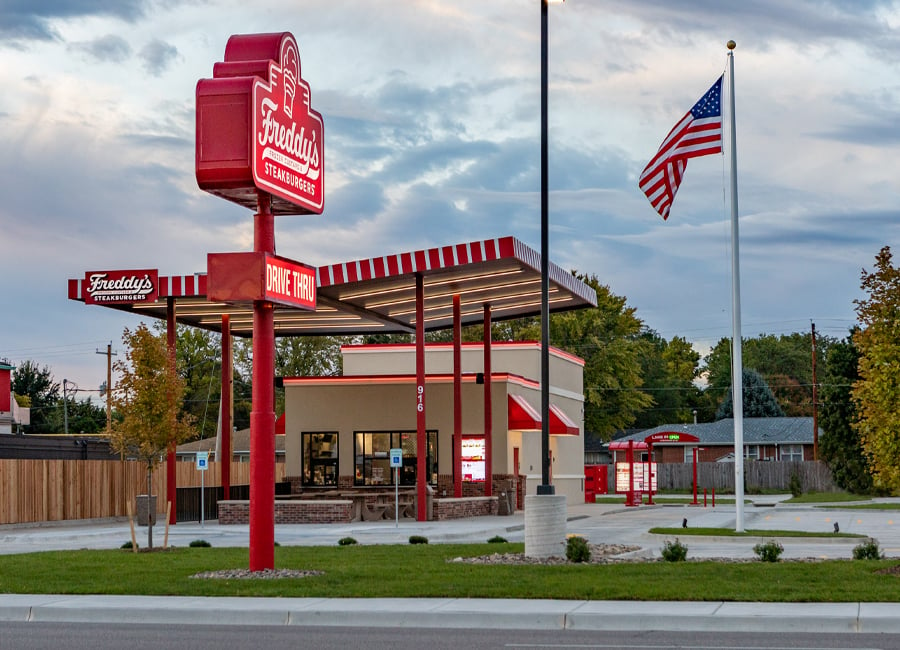 The challenge
The Freddy's organization was challenged at continual investment in the digital menu board tools as part of their capital and operational expenditure. The enterprise was not seeing the sales lifts it expected when moving from a static to a digital solution, which was causing a threat to future digital considerations at the corporate level.
Solution
Using a combination of neuroscience and content design methodologies to inform a redesign of key of how key menu items are positioned on the boards, we were able to positively impact how and what guests ordered, including the pace at which orders came through. Through a series of test and learn scenarios, we were able to lift he monthly average profit between $1,500-$2,000 at each location.
Once this was applied successfully indoors, we launched the same methodology as part of a turnkey solution at the drive through. Now the Freddy's organization can offer corporate and franchisee locations a solution that includes Hardware, Software, Canopy, and voice confirmation – as well as a content solution – all in one kit.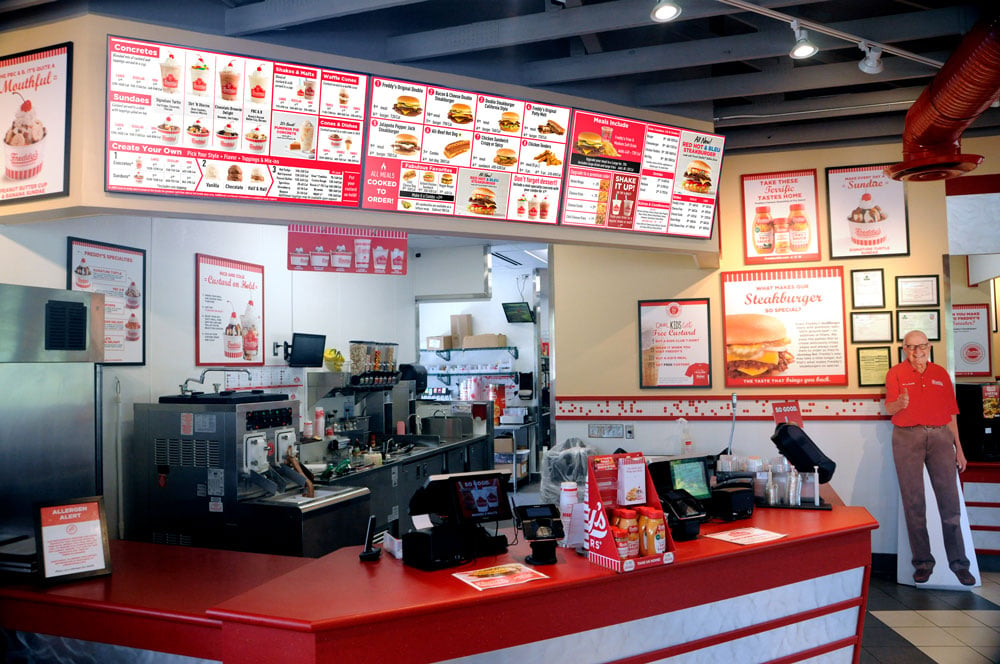 The results
This resulted in boosts to lower performing items, as well increases transaction size and value. The upticks were significant enough to rollout deployment of the new design in 600+ locations – all of which continues to be operated and managed our Clarity software platform – purpose-built to handle complex, integrated digital menu board solutions at scale.