Inspiring travelers to buy and fly
PARADIES-LAGARDÈRE ESSENTIALS STORES | RETAIL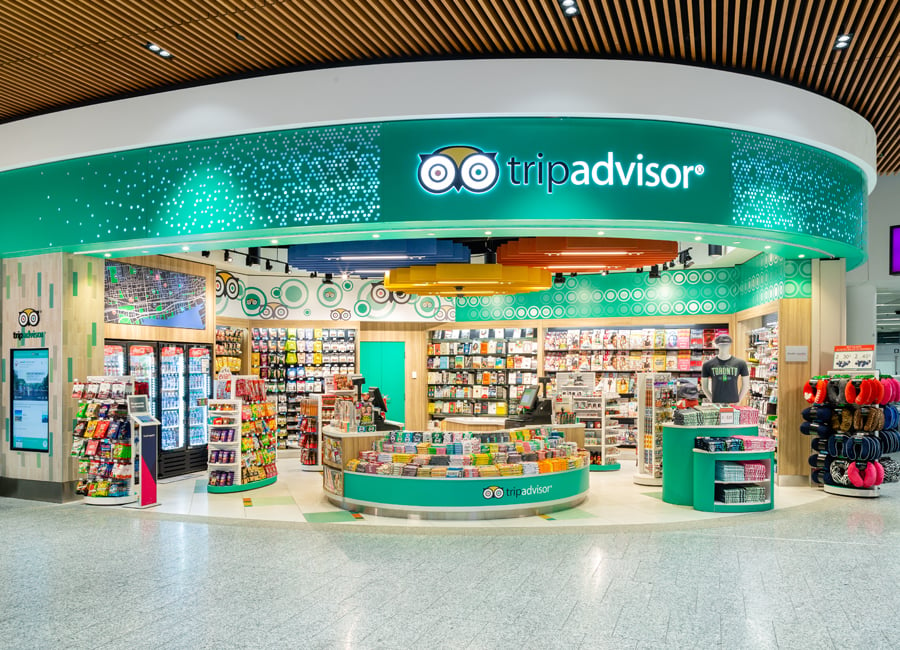 The challenge
Airport shops are notoriously crowded – not only packed with distracted passengers in a rush with baggage in tow – but small spaces that are over-merchandised making grab-and-go, a challenge. The question became how digital signage help curate content to activate best sellers, bring order to chaotic environments, get products in travelers hands quickly and easily.
Solution
We guided Paradies with a set of connected digital signage experiences that help guide purchase of the brands and products essential to a satisfying travel journey. Thought a collection of passive and interactive screens, airport shoppers quickly and easily find what's right for them, check out, and be on their way. At Trip Advisor branded store locations, shoppers can connect with the benefits of the travel site and download the application to then browse sites, sounds and tastes to discover upon arrival at their destination. We also guide Paradies on the "next gen" technology form factors, designs, and applications so their store designs become coveted destinations across airports footprints. All display endpoints are connected to BrightSign players, using our software to support, manage, maintain the screens, and distribute content month after month.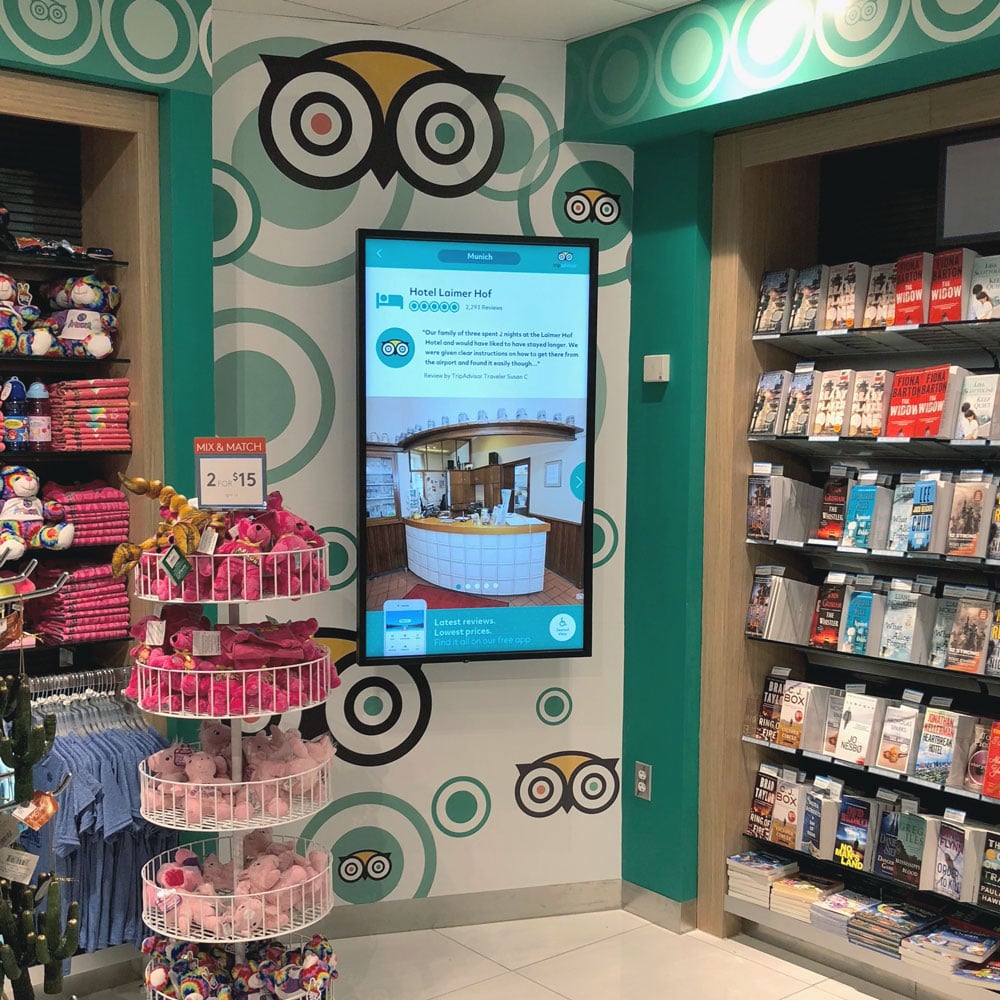 The results
The success of digital signage integration for their Travel Essentials Stores – as well as how we solved for the complex design engineering and system integration – has resulted in Paradies Lagardère expanding their digital footprint from 20 store locations to over 100, with 300 endpoints under control.