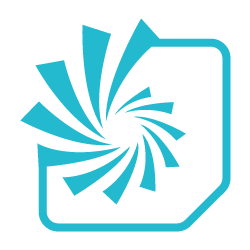 Our Privacy Policy
Last Updated [February 2023]
Creative Realities, Inc. respects your privacy and is committed to protecting it through compliance with this privacy policy ("Privacy Policy"). This Privacy Policy describes the type of information Creative Realities, Inc. ("we," "ours," "us") may collect from you or you may provide through visiting and using the website www.CRI.com (the "Site"), as well as our practices for collecting, using, maintaining, protecting, and disclosing such information.
This Privacy Policy applies to information collected from this Site; email, text, and other electronic communication between you and CRI through this Site. Please review this Privacy Policy carefully to understand our policy and practices regarding your information. Your continued access, use, and interaction with this Site will be deemed consent to this Privacy Policy. If you have any questions regarding this Privacy Policy please contact CRI at clientexperience@cri.com.
CRI is a Kentucky corporation with a mailing address of 13100 Magisterial Dr Ste 100, Louisville, Kentucky, 40223.
What information do we collect and when is it collected?
We collect information from you when you register on our site or fill out a form.
When registering on our site, as appropriate, you may be asked to enter your: name or e-mail address. You may, however, visit our site anonymously.
We use Hotjar to better understand our users' needs and to optimize this service and experience. Hotjar is a technology service that helps us better understand our users experience (e.g. how much time they spend on which pages, which links they choose to click, what users do and don't like, etc.) and this enables us to build and maintain our service with user feedback. Hotjar uses cookies and other technologies to collect data on our users' behavior and their devices (in particular device's IP address (captured and stored only in anonymized form), device screen size, device type (unique device identifiers), browser information, geographic location (country only), preferred language used to display our website). Hotjar stores this information in a pseudonymized user profile. Neither Hotjar nor we will ever use this information to identify individual users or to match it with further data on an individual user. For further details, please see Hotjar's privacy policy by clicking on this link.
You can opt-out to the creation of a user profile, Hotjar's storing of data about your usage of our site and Hotjar's use of tracking cookies on other websites by following this opt-out link.
Personally Identifiable Information:
At times, personally identifiable information, such as your name, email address, phone number, or mailing address ("Personal Data"), is collected in exchange for our content and/or products or services. We will never force you to give us this information, and such activity is strictly voluntary.
We collect information from you when you register on our Site, fill out a form, or contact us for support or information. This information includes: your name, company name, contact information, including phone number and email address, and other information about your business (locations, markets and verticals you participate in, etc.). Personal Data is collected and retained to communicate directly with you, answer your questions, or respond to you inquiry, as well as maintain records of such communication.
You are not required to input any Personal Data; however, we may collect certain data, as described below, regarding your access and use of our Site.
Marketing Information:
By registering on our Site or otherwise opting-in to email, you agree to receive email or other electronic communications from us, including, but not limited to, newsletters, site updates, promotions, additional resources, and other announcements and correspondence as it relates to the Site and our business. You agree that all electronically sent agreements, notices, and other communications that we provide satisfy any legal requirement that such communications be in writing.
You may elect to no longer receive any electronic communication, marketing or otherwise, by following the instructions at the bottom of any email or webpage, or by contacting us directly at clientexperience@cri.com. We reserve the right to maintain a database of past email subscribers, to use as reasonably necessary
We may also collect information from customer surveys or your response to offers.
Device and Usage Data:
Through your use of the Site we may use automatic data collection technologies to collect certain information about your equipment, browsing actions, and usage, including but not limited to, [date and time of access], [traffic data], [location data], [data logs], [IP addresses], [operating systems], [browsers], and other communication data and your access and use of the Site. Our servers may automatically record such information that is sent from your browser upon visiting the Site.
We may also collect your inputted search data for various purposes including research purposes and to help resolve possible future technical issues.
Copyright © Creative Realities, Inc. 2023. All rights reserved.