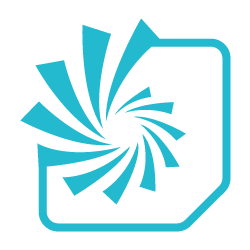 Terms Of Use
Last Updated [January 5, 2023]
These Terms of Use (the "Terms") is a legal agreement between you (whether as an individual or corporate entity of any kind) the user of www.CRI.com (the "Site"), and Creative Realities, Inc. ("CRI," "we," "our," "us") the owner and operator of the Site.
These Terms apply to all material available throughout this Site. Your participation in the use of this Site is conditional on your acceptance of the Terms and our Privacy Policy. You are deemed to have accepted the Terms and our Privacy Policy by using and interacting with the Site, including but not limited to viewing Site pages, interacting with the available Site functions, inputting information, linking or any other similar activities ("Use). YOU AGREE THAT YOUR USE OF THE SITE SUFFICIENTLY DEMONSTRATES YOUR CONSENT TO THESE TERMS OF USE AND OUR PRIVACY POLICY. If you do not agree, you are not authorized to Use the Site.
Any unauthorized use of the Site, including any content, features, or functionality contained or made available by this Site is a breach of your contractual obligations, and may be a violation of copyright or trademark laws, privacy, publicity, or communication regulations and statutes, and may be prosecuted to the fullest extent permissible by law.
View our Privacy Policy here.
Intellectual Property. All content and materials on the Site are under the sole ownership and licensed use of CRI. Unless otherwise noted, all product names, designs, logos, titles, text, images, audio, graphics, video, trademarks (common law or federally registered), service marks, trade names, copyrights or other intellectual property, including the "look and feel" of the Site (collectively, "Intellectual Property") is owned by and property of CRI or is appropriately licensed by CRI. You cannot use, copy, modify, adapt, reproduce, store, distribute, print, display, preform, or publish any of our Intellectual Property except as expressly provided in these Terms, or with prior written consent from CRI. All other unregistered and registered trademarks or copyrights are the property of their respective owners. Nothing contained within this Site should be construed as granting, by implication, estoppel, or otherwise, any license or right to use any CRI. Intellectual Property displayed within this Site without CRI's written permission in each instance. You shall have no rights or interests therein except as set forth in these Terms. You agree that you shall not remove, obscure, or alter any proprietary rights notices (including copyright and trademark notices) that may be affixed to or contained within the Site or the information provided therein.
Use of this Site. CRI maintains this Site for your personal information, inspiration, and education. You may download material displayed on the Site for non-commercial, personal use only provided you also retain all copyright and other proprietary notices contained on the materials. You may not, however, distribute, modify, transmit, reuse, re-post, or use the content of this Site for commercial purposes, including the text, images, audio, and video without our written permission in each instance. Changes periodically are made to the information contained in this Site.
You may promote the Site and our content solely for professional education purposes with clean and obvious credit back to our Site, including links back to the page where the materials, designs, images, text, quotes, or post is located, such as sharing a link to our Site; however, you may never claim any of our Intellectual Property as your own or use any Intellectual Property within our Site that is attributed to a third-party.
No Warranties. WE MAKE NO REPRESENTATIONS OR WARRANTIES WITH RESPECT TO THIS SITE OR ITS CONTENT, OR ANY PRODUCT OR SERVICE AVAILABLE ON OR PROMOTED THROUGH THIS SITE. THIS SITE IS PROVIDED "AS IS" AND "WITH ALL FAULTS" ON "AS AVAILABLE BASIS" WITHOUT WARRANTIES OF ANY KIND WHATSOEVER, WHETHER EXPRESS, IMPLIED, BY OPERATION OF LAW OR OTHERWISE INCLUDING, WITHOUT LIMITATION, IMPLIED WARRANTIES OF MERCHANTABILITY, FITNESS FOR A PARTICULAR PURPOSE, TITLE, NON-INFRINGEMENT OR OTHERWISE.
CRI does not endorse and is not responsible for statements, advice, and opinions made by anyone other than authorized CRI representatives.
WITHOUT LIMITING ANY OF THE FOREGOING, WE DO NOT MAKE ANY REPRESENTATIONS OR WARRANTIES AGAINST THE POSSIBILITY OF DELETION, DELIVERY ERROR, OR FAILURE TO STORE COMMUNICATIONS, PERSONALIZED SETTINGS, OR OTHER DATA. YOU ACCEPT THAT OUR SHAREHOLDERS, OWNERS, OFFICERS, DIRECTORS, EMPLOYEES, AND OTHER REPRESENTATIVES SHALL HAVE THE BENEFIT OF THIS CLAUSE.
Assumption of Risk. Use of this Site is at your own risk. CRI takes reasonable efforts to maintain and host the Site; however, we make no explicit representation or warranty as to the safety of your use of the Site. CRI assumes no responsibility for, and shall not be liable for any damage to, or virus that may infect, your computer equipment, software, data, or other property on account of your access to, use of, or browsing in this Site or any linked sites, or your downloading of any materials, data, text, images, video or audio from this Site or any linked sites.
Limitation of Liability and Indemnity. TO THE MAXIMUM EXTENT PERMITTED BY APPLICABLE LAW, IN NO EVENT SHALL CRI, OUR THIRD PARTY SERVICE PROVIDERS, OR ANY OTHER PARTY INVOLVED IN CREATING, PRODUCING, MAINTAINING OR DELIVERING THIS SITE, OR ANY OF THEIR RESPECTIVE SHAREHOLDERS, DIRECTORS, OFFICERS, EMPLOYEES OR AGENTS (COLLECTIVELY, "RELEASED PARTIES"), BE LIABLE FOR DAMAGES OF ANY KIND WHATSOEVER INCLUDING, WITHOUT LIMITATION, ANY DIRECT, INDIRECT, EXEMPLARY, INCIDENTAL, CONSEQUENTIAL, PUNITIVE, SPECIAL OR OTHER TYPES OF DAMAGES, INCLUDING LOSS OF GOODWILL OR REPUTATION, WHETHER OR NOT ADVISED OF THE POSSIBILITY OF SUCH DAMAGES, AND ON ANY THEORY OF LIABILITY WHATSOEVER, INCLUDING BREACH OF CONTRACT, TORT (INCLUDING NEGLIGENCE), PRODUCT LIABILITY, OR OTHERWISE, ARISING OUT OF OR IN CONNECTION WITH YOUR ACCESS TO, USE OF, OR BROWSING IN THIS SITE OR ANY LINKED SITES, OR YOUR DOWNLOADING OF ANY MATERIALS, DATA, TEXT, IMAGES, VIDEO OR AUDIO FROM THIS SITE OR ANY LINKED SITES. IF ANY PART OF THIS LIMITATION ON LIABILITY IS FOUND TO BE INVALID OR UNENFORCEABLE FOR ANY REASON, THEN THE AGGREGATE LIABILITY OF THE RELEASED PARTIES FOR LIABILITIES THAT OTHERWISE WOULD HAVE BEEN LIMITED SHALL NOT EXCEED, IN THE AGGREGATE, ONE HUNDRED DOLLARS ($100.00).
By your access to, use of, or browsing in this Site, you release the Released Parties, and agree to indemnify and hold it and them harmless from and against, any and all claims, demands, losses, actions, suits, proceedings or other liability arising out of or in any manner relating to your access to, use of, or browsing in this Site or any linked sites, or your downloading of any materials, data, text, images, video or audio from this Site or any linked sites including, without limitation, its and their attorneys fees and costs of defense.
Unaffiliated Products and Sites. Any third party links provided for on the Site are provided solely for your convenience. We do not review, endorse, not make any representations about such sites. Descriptions of, or references to, products, publications or sites not owned by CRI does not imply endorsement of that product, publication, or site. CRI does not review, endorse, nor make any representations about any third-party site or any third-party materials linked to this Site, and is not responsible for such. Your use of these third party sites is at your own risk. You agree we will not be responsible of liability under any circumstances or theories, directly or indirectly, for any damage or loss caused by, or in connection with your use of or reliance on these third-party sites.
Communications with this Site. You are prohibited from posting on or transmitting through any unlawful, threatening, libelous, defamatory, obscene, scandalous, inflammatory, pornographic, or profane material or any material that could constitute or encourage conduct that would be considered a criminal offense, give rise to civil liability, or otherwise violate any law.
Any communication or material you transmit to the Site by e-mail or otherwise, including any data, questions, comments, suggestions, or the like is, and will be treated as, non-confidential and non-proprietary except to the extent set forth in our Privacy Policy. Anything you transmit may be edited by or on behalf of CRI, may or may not be posted to this Site at the sole discretion of CRI, and may be used by CRI for any purpose, including, without limitation, reproduction, transmission, publication, broadcast and posting. Further, CRI is free to use any ideas, concepts, know-how or techniques contained in any communication you send to the Site for any purpose whatsoever including, but not limited to, developing, manufacturing, and marketing products using such information.
Your responsibilities. You represent and warrant that all the information that you provide in order to Use the Site is true, accurate, current, and complete. You understand that you are solely responsible for (and that we have no responsibility to you or to any third party for) any breach of your obligations under these Terms and for the consequences including any loss or damage which we may suffer) of any such breach. You agree that you will not use the Site for activities prohibited by any applicable state, federal, or other country's laws, rules or regulations.
You shall not (and shall not assist any third party to) decompile, disassemble, or otherwise reverse engineer or attempt to reconstruct or derive any source code (or underlying ideas, algorithms, structure or organization) from the Site, or from any other information by any means whatsoever; or modify or create a derivative work of the Site or the information or any portion thereof.
Access to this Site. We cannot guarantee access to our Site. You acknowledge and agree that from time to time the Site may be inaccessible, inoperable, or limited for any reason, from time to time for, including without limitation: (i) periodic maintenance procedures or repairs or updates ("Internal Limitations"); or (ii) internet traffic, server overloads, network failure or delays, or other causes beyond our control ("External Limitations"). We will try to limit the frequency and duration of any Internal Limitations as able to do so. You acknowledge that to the fullest extent permissible by law, we are not liability of damages or any recourse if our Site is unavailable due to any External Limitations.
Third Party Service Providers. You acknowledge that our contracts with third-party suppliers, licensors, developers, application and data hosting providers, wireless network services, payment processers, and other technology services providers to provide the Site's functionality ("Third-Party Providers"). For example, all user data and user content is stored at computer data centers operated and maintained by Third-Party Providers. We are responsible for ensuring that the Third-Party Providers abide by these Terms. We are solely responsible for monitoring and supervising all necessary work of the Third-Party Providers.
Entire Agreement. These Terms along with our Privacy Policy constitute the entire agreement and understanding between you and CRI as it relates to this Site.
Governing Law. This Site was developed in the United States of America in accordance with and shall be governed by, and your use of or browsing in this Site shall be deemed acceptance of, the above terms and conditions, and the laws of the state of Kentucky, United States of America. Notwithstanding the foregoing, this Site may be viewed internationally and may contain references to products or services not available in all countries. References to a particular product or service do not imply that CRI intends to make such products or services available in such countries.
Changes to Terms of Use. We may modify the Terms at any time, for any reason. Any modifications to the Terms will be in effect immediately upon publication of the modified Terms on the Site. Your continued use of the Site shall be deemed your continued acceptance to any modified Terms.
No Waiver and Severability. Any failure on the part of a party to exercise or enforce any right or provision of these Terms shall not operate or be construed as a waiver of such right or provision. Should any provision of these Terms be held invalid or unenforceable, such invalidity shall not invalidate the whole of these Terms, but rather such invalid provision shall be amended to achieve the same economic effect, as nearly possible, as the original provision, and the remainder of the Terms shall remain in full force and effect.
Contact Us. If you have any questions, comments, or concerns regarding these Terms of Use, our Privacy Policy, or with any notices, feedback, technical issues, and other communication regarding this Site, please contact CRI at clientexperience@cri.com.
Copyright © Creative Realities, Inc. 2023. All rights reserved.