Veteran Owned Coffee Brand Brews Big Digital Solutions
BLACK RIFLE COFFEE COMPANY | QUICK-SERVICE RESTAURANTS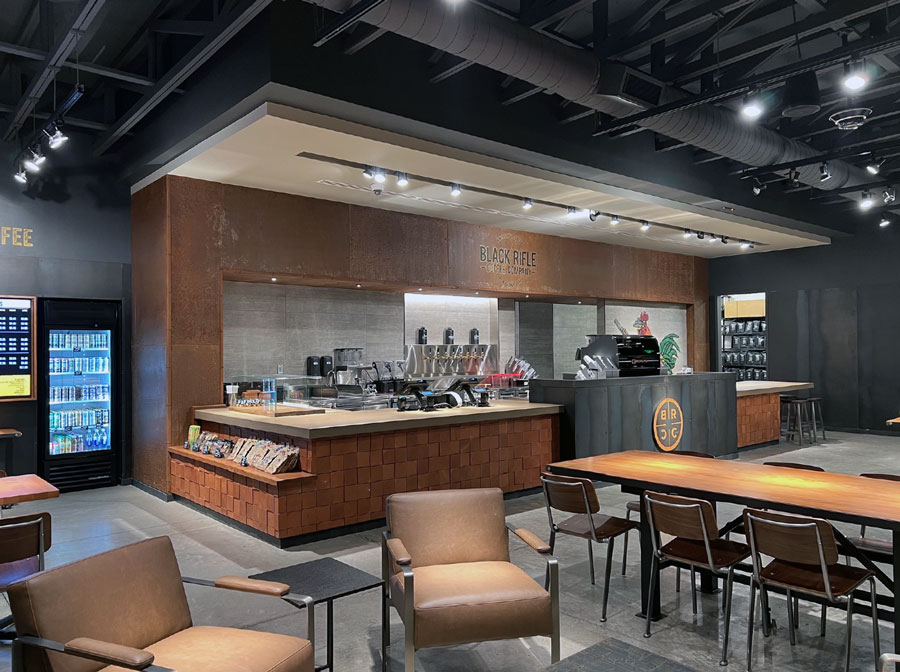 The challenge
Black Rifle Coffee is a Veteran-owned Brand with a cult following – which continues to grow given its cause-efforts in support of US Veterans. Its coffee product and famously irreverent and hip merch is available across select brick & mortar retail locations, such a Bass Pro, Walmart, Cowboys Stadium, Gas Stations, etc. and exists as a popular brand in its heritage state of Texas. The next phase of business growth was to open its own concept stores with a coffee service offering, replete with customer-facing, menu-ordering technology.

The Client team had an existing experience with digital, integrating a single display in a static array of menu boards, but with content that too basic for the CX. They had a continuous challenge with the present CMS software deployed across 30+ stores, with a significant number of screens going down and without the ability to auto reboot. So, the next gen digital signage effort needed to address those issues that made supporting this small but growing network, a challenge to own and operate.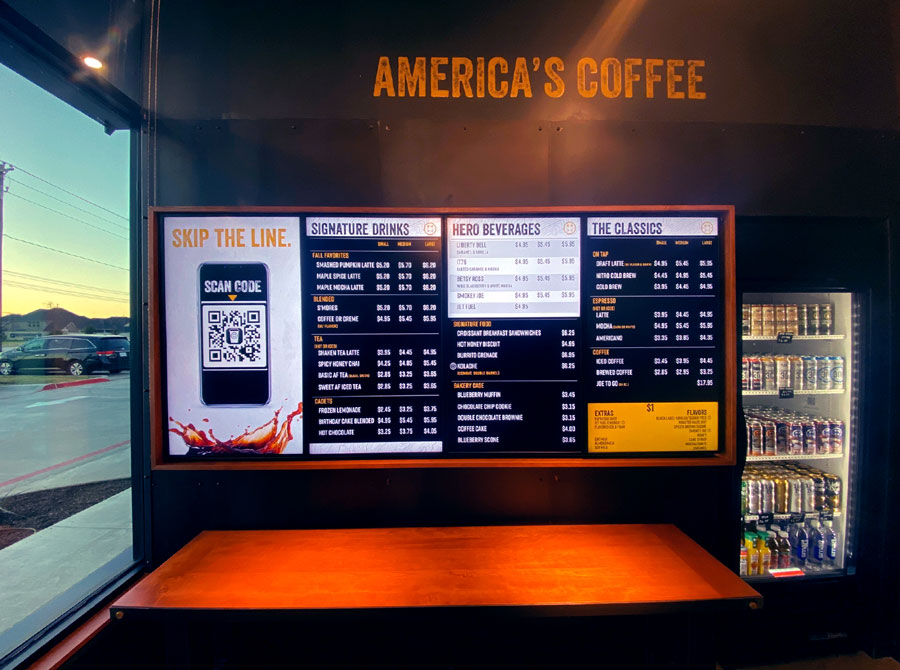 The solution
The Black Rifle team welcomed our purpose-built Clarity CMS to deliver the functionality that would have traditionally taken them weeks to execute. Easy to use, easy to create and upload new items like LTOs with live action and dynamic video integrated throughout the display array. The Black Rifle team is now able to dynamically change update the pricing automatically via POS integration in real time, which was a big hurdle to overcome.
We then leveraged our data-drive design methodology to inform how content layout and design should appear given order behaviors are different depending upon guest location. we're now in the process of a design-forward solution that brings to life their entire offing that drives profit, not just black coffee, including their merchandise portfolio. Next up is solving how we connect those who buy brew, to enable purchasing physical merchandise at the drive through as well.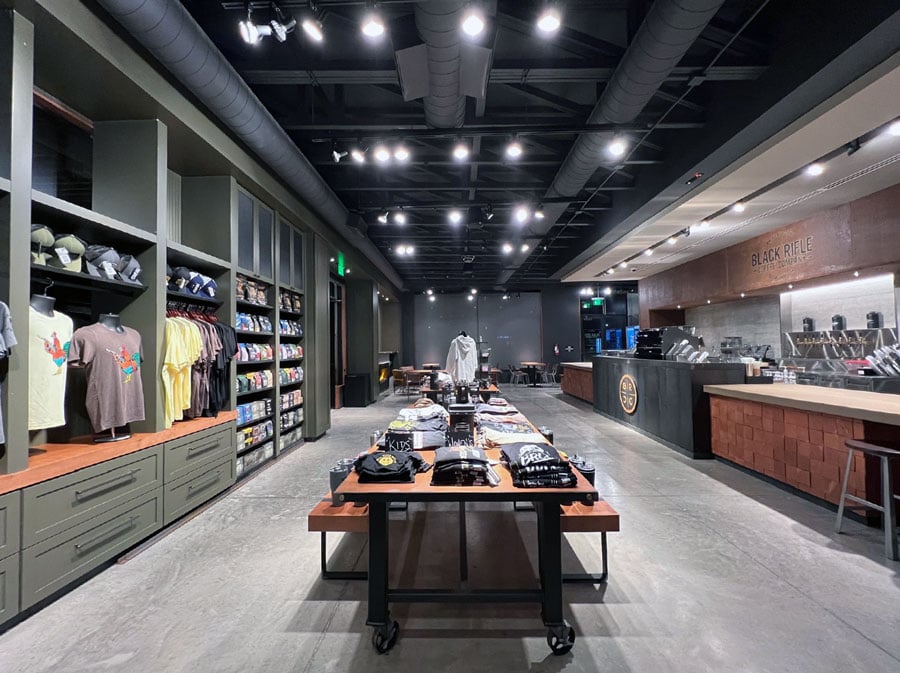 The results
We'll celebrating a new store design in 2023, and utilizing our analytics capabilities to monitor, measure and report on improving order confirmation, cross sell, reduced dwell time, and transaction value. The ultimate goal is to detect app users once they drive on site and connect them in for greater autonomy and personalization based on order history. Order of magnitude and scale planned will have us managing 600+ endpoints for this brand by year-end 2024.

Creative Realities is on point to deliver hardware, software, content creation, installation and support for digital signage integration across the next generation of Black Rifle stores open across the US.