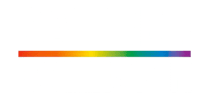 Displays that drive operational excellence
CALIBER COLLISON | DEALERSHIP SHOWROOM ECOSYSTEMS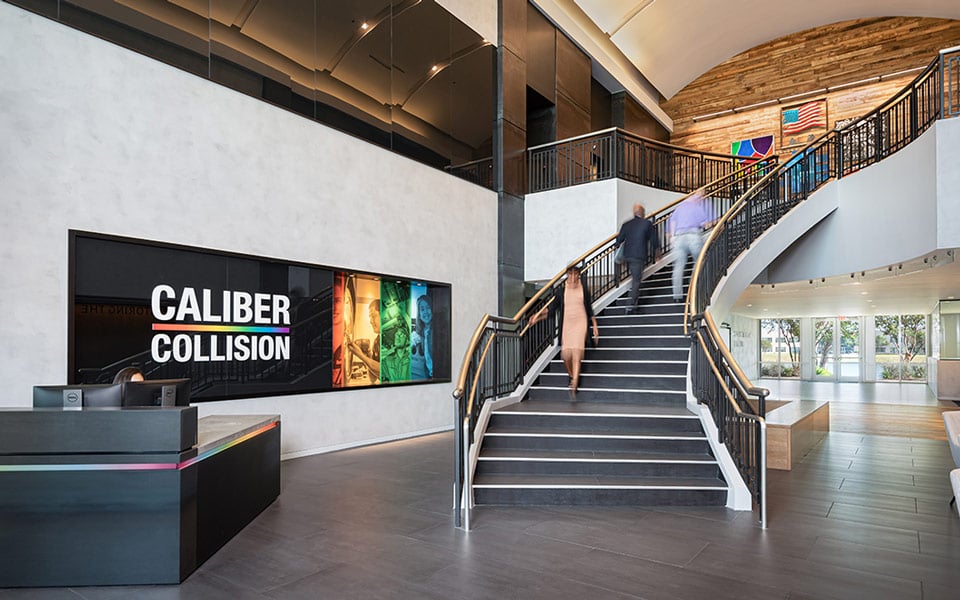 The challenge
Caliber Collision recognized the key to profitability is tracking the data on task completion and presenting that information to their service team as a part of employee satisfaction and recognition programs. Their Auto-care Services, Collision Business, and Glass Repair offerings grew at such a tremendous pace that manual task display on white boards became quickly outdated and impossible to manage.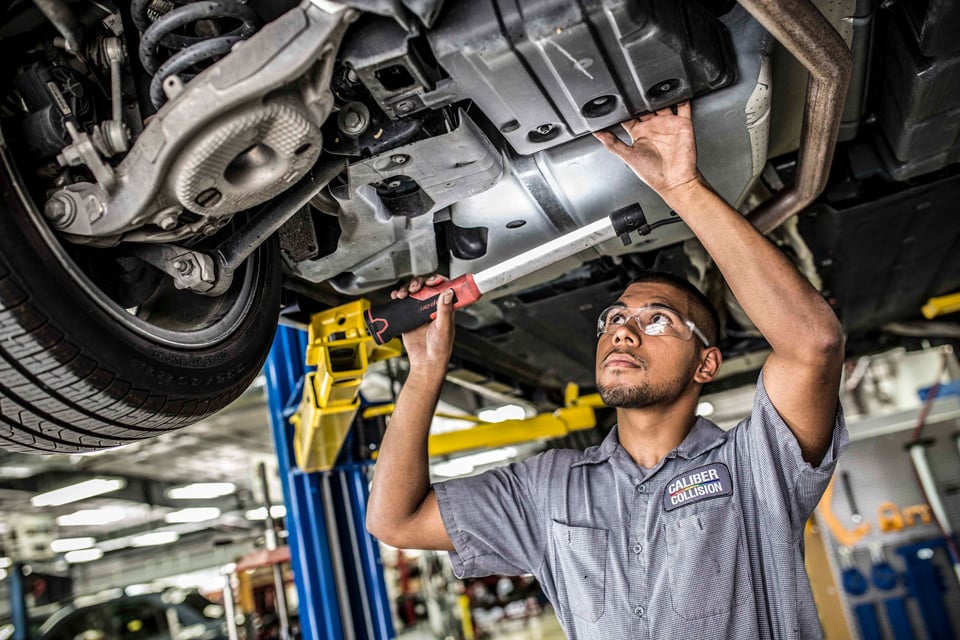 Solution
We helped Caliber Collision move from a manual, analog system to a total digital system across 1,400 locations. Using our software, we developed the hooks to integrate API data feeds from the score board to populate to the digital screens. Single display panel allows management to control and change the digital display with a simple button interface, keeping the screens touch-free. We collaborate with the client team to adjust/modify the interface to accommodate for new KPI, metrics, or messaging as their business grows and expands.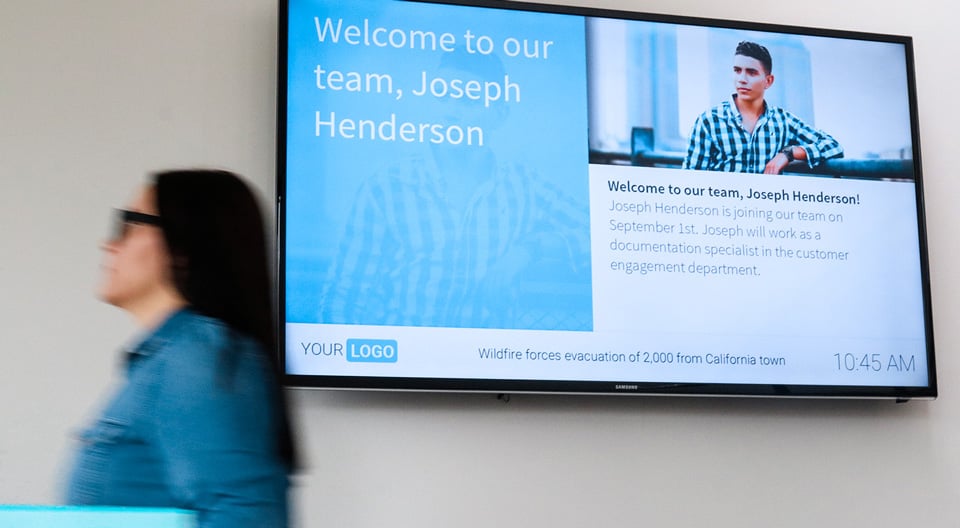 The results
The Caliber Collision team continuously monitors the frequency of interaction on the control panels. A constant feedback loop proves the centers have become dependent on this data display – so much so that its part of the new store formats – with at least 5 installations occurring each week. The quality and depth of relationship continues to flourish from this highly satisfied set of customers that we are proud to have applied our digital knowledge on their behalf.