Restoring the magic to the shopping experience
MACY'S | RETAIL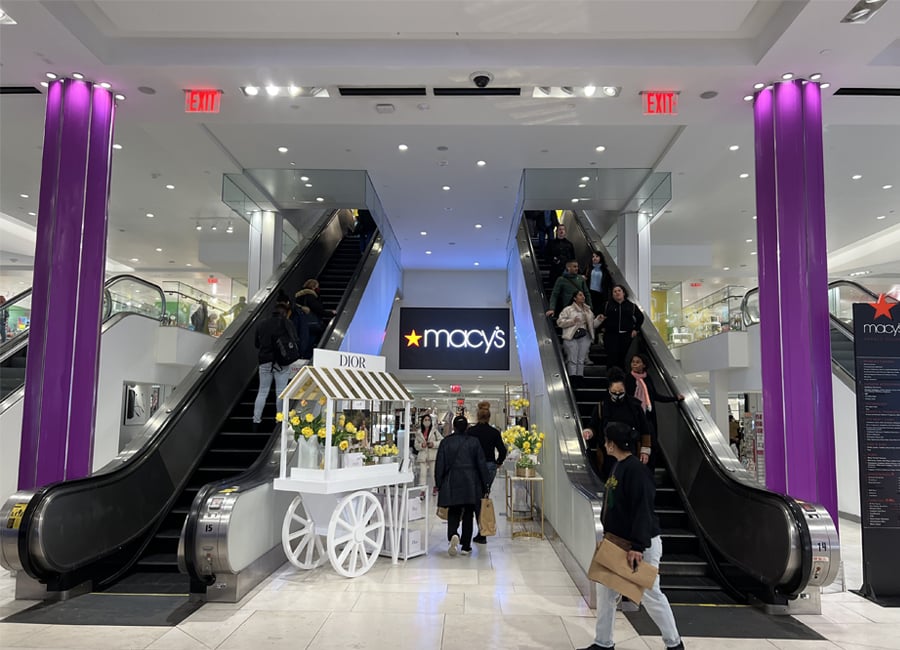 The challenge
Like many major department stores of its vintage, the Macy's brand was losing relevance with their core target, largely due to the deluge of more modern retail and e-commerce brand choices.
The question was posed – how do we re-imagine the in-store experience with technology to restore the magic of Macy's across the chain, and revive the thrill of the brand as a destination for Millennials, Families, and Tourists alike.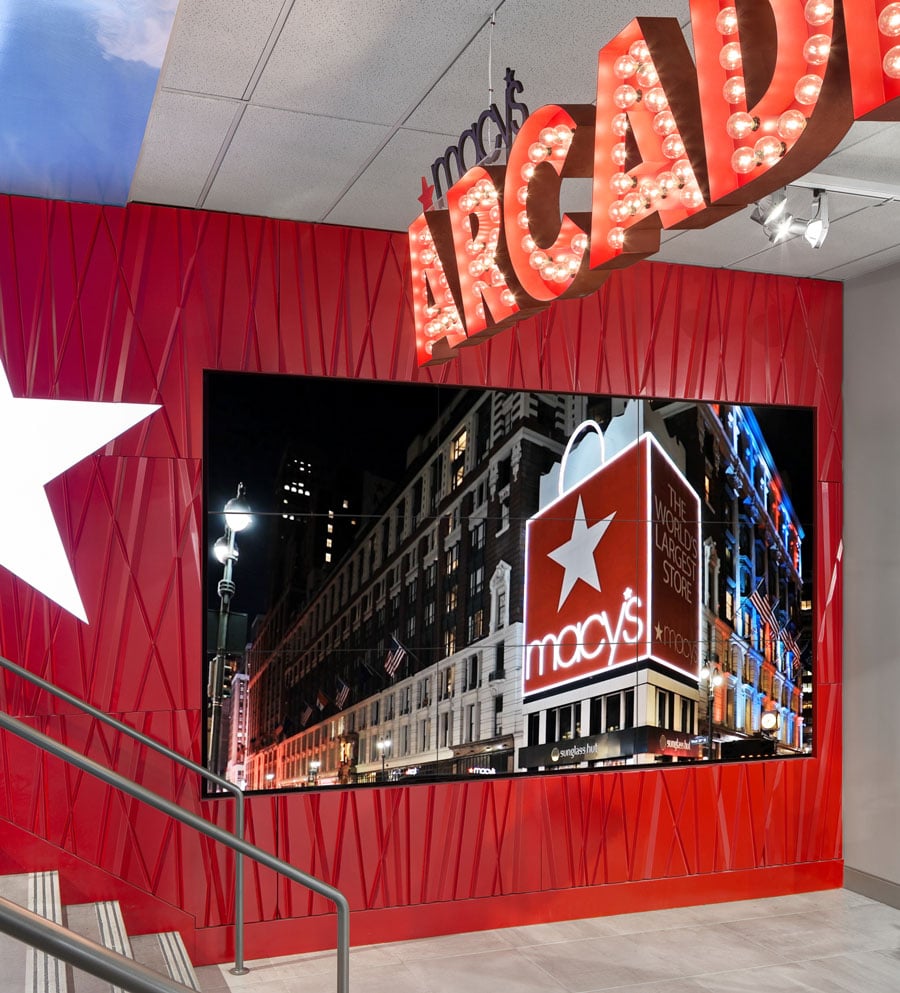 Solution
After a deep assessment of the environment and requirements posed by the Omnichannel team, we designed, developed, and deployed a digital signage network utilizing our ReflectView CMS platform, that extends to over 1,000+ endpoints across the fleet of close to 375 stores – including the Flagship at Herald Square NYC. The network was designed to be operated by Macy's to control, monitor, distribute, and refresh content across all connected endpoints with the goals of distributing contextually relevant to the shopping moments across the footprint.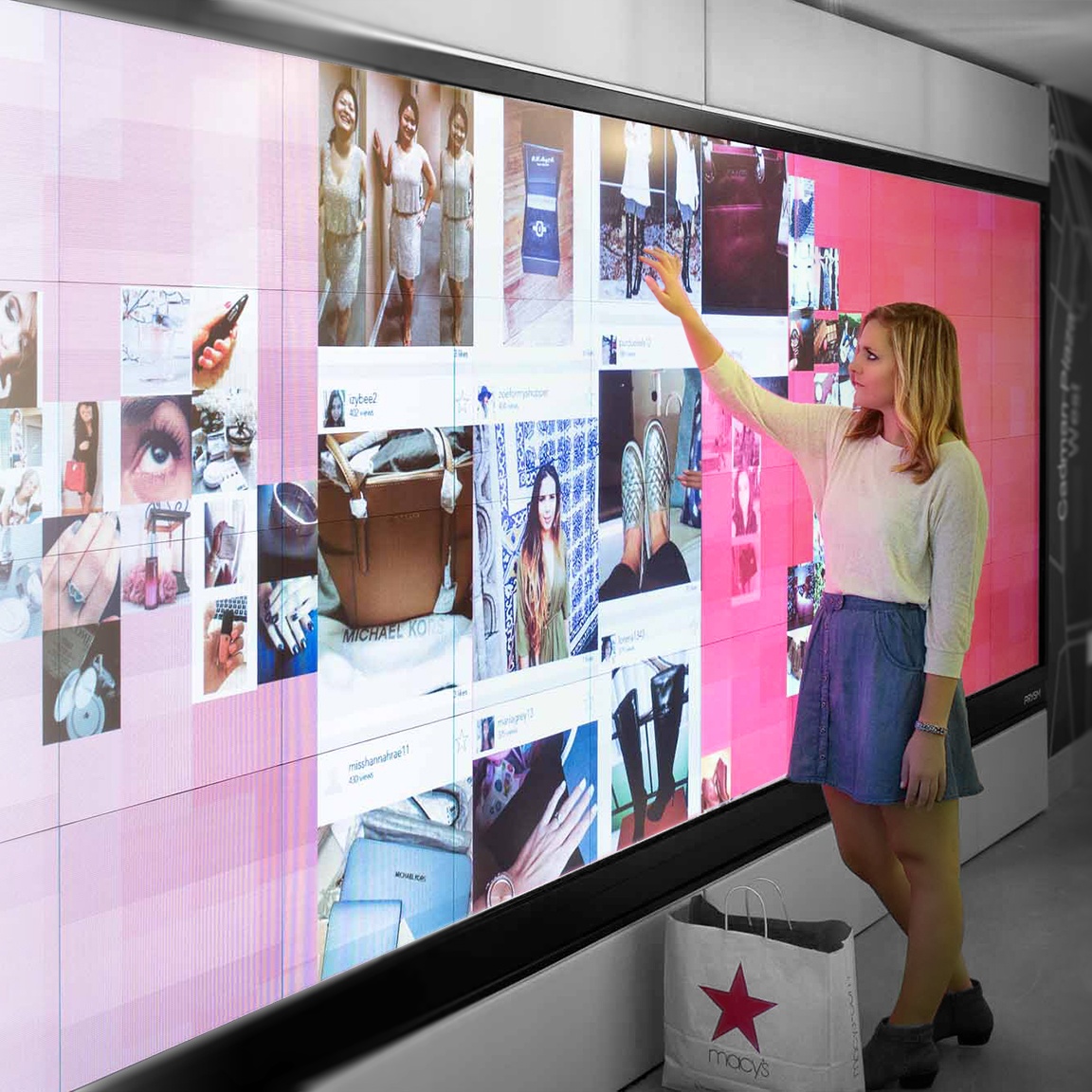 The results
The fleet of digital continues to grow across the fleet, to include new LED, Large Format Displays, Price Checkers, Interactive Kiosks, Wayfinding, and other digital merchandising units – always with the purpose of helping shoppers experiences the depth and breadth of the store offering. As a result of our work, we were hired by several apparel merchants to transform their shop-in-shop experiences so mirror the shopper journey and experience icon brands like Calvin Klein, Nautica, Puma, and PVH.