Delivering the Wow factor, and the Now factor
PARADIES-LAGARDÈRE THE GOODS | RETAIL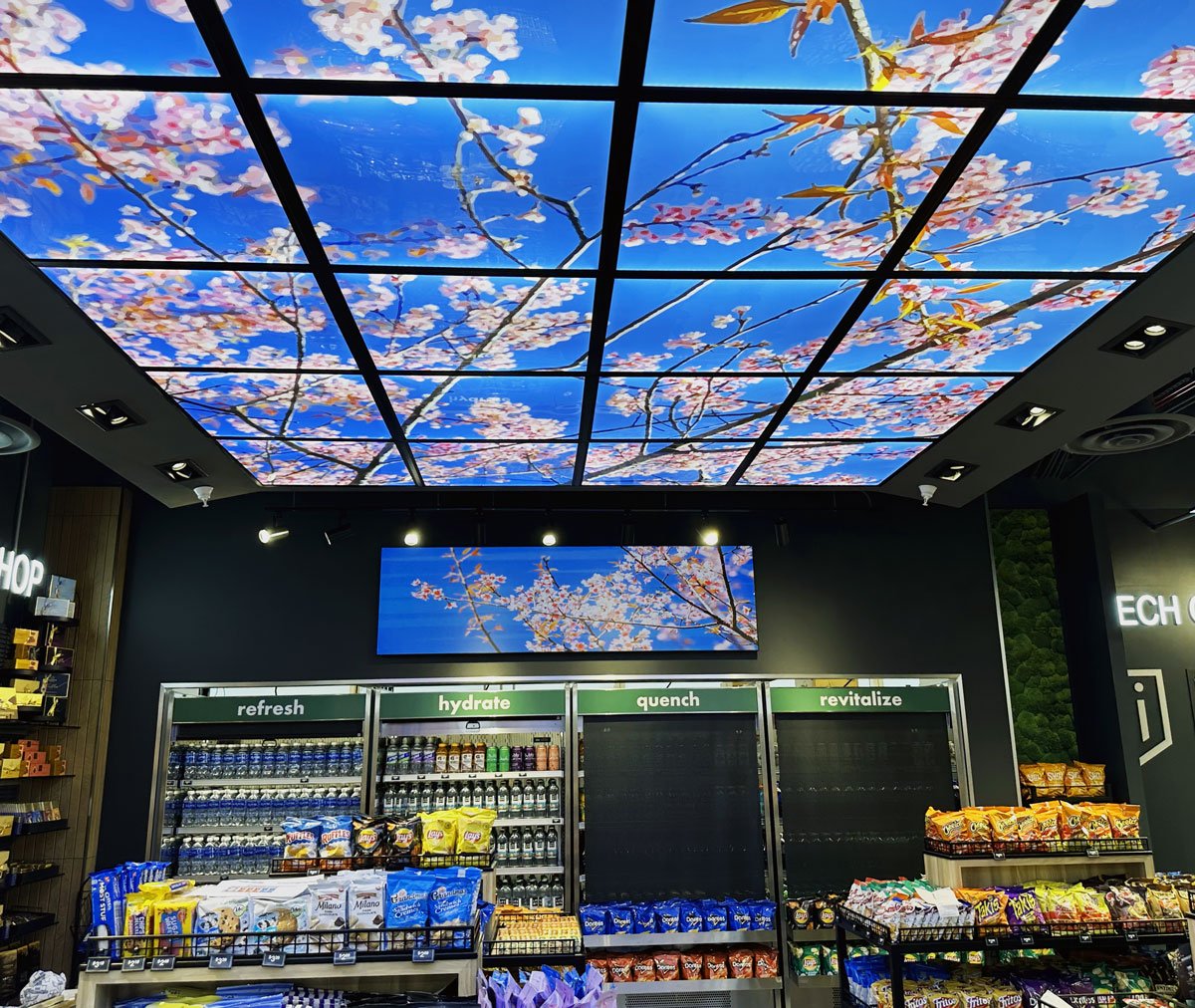 The challenge
To compete effectively in the crowed and competitive airport shopping space, Paradies Lagadere remains committed to launching new brand shops targeted to hectic travelers on the go. To achieve a level of sophistication and differentiate from other shops in the Terminal, the Client Architecture team presented us with a design challenge for digital integration:
To drive awareness and constant traffic
To strike a balance between physical and digital merchandising to respect budget realities, yet retain visual fluidity
The solution
Given the objective of stopping traffic and luring shoppers in, this naturally inspired us to look at rich LED form factors that would dominate the exterior in a way that is visually aesthetic, continuously beguiling, and structurally organic to shop design. We created a 90-degree corner window-wall treatment with LED that delivered the wow factor and allows our CMS to deliver immersive story telling experiences to set the tone for what shoppers would expect to see upon entering.
Inside the environment, decorative analog ceiling panels we utilized to connect the digital to the physical, to create stunning content takeover moment. We then integrated more practical, hard-working LED units to replace more conventional LCD monitors – with the role of store-casting monthly promotions and other must-buy products for travelers on the go.
We provided the Client team with two content packages
Environmental and seasonal content that's reflective of the mid-Atlantic's natural weather patterns – eg, cherry blossoms in spring; snowfall in winter to create wow factor moments that can be updated quarterly
Simple, compelling promotional templates that can be automatically updated monthly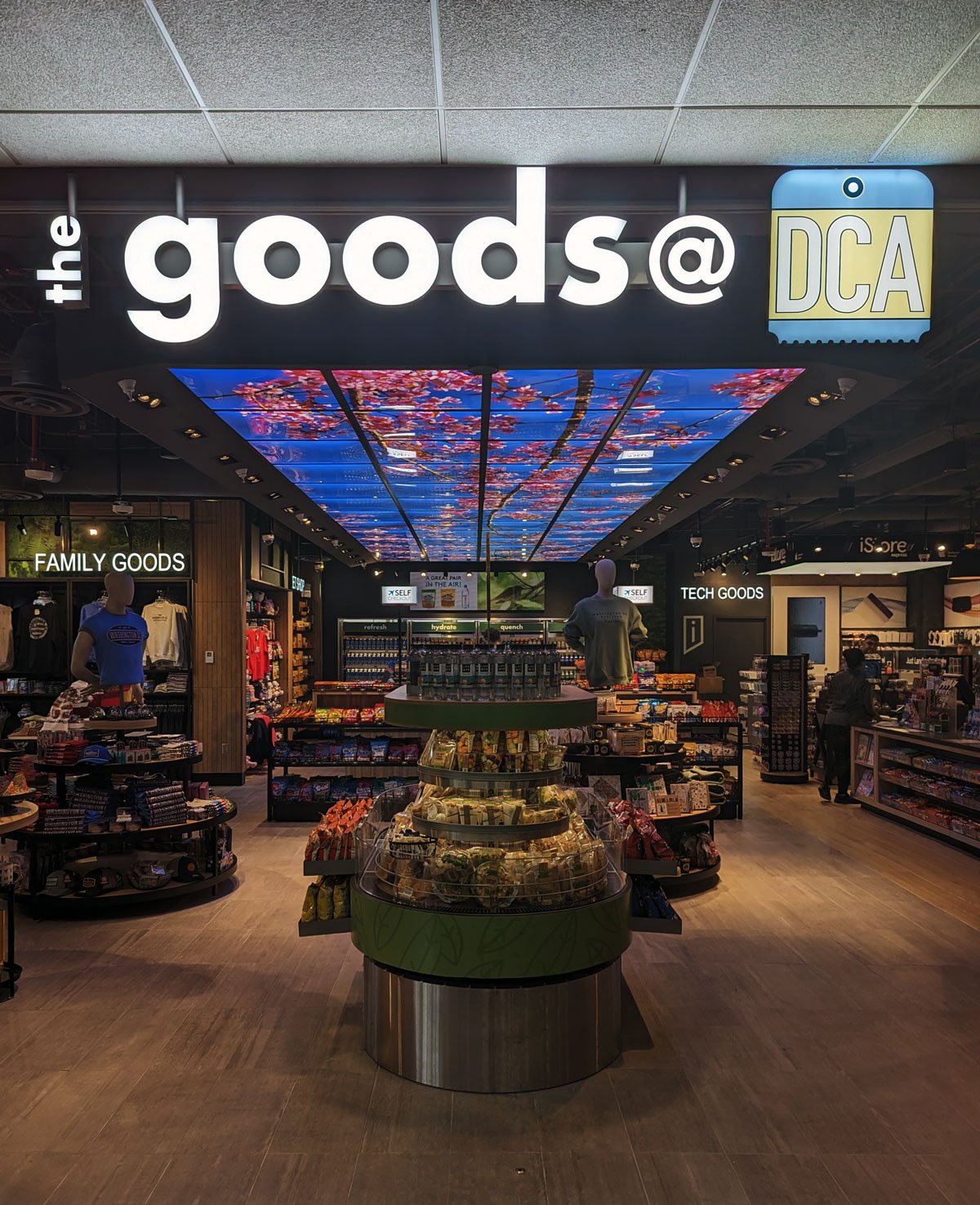 The results
In this situation, digital merchandising strategy played a key role in sell-in to the DCA airport management team. The technology will be evaluated as part of the broad store interior / design strategy and evaluated by engagement understand the difference LED makes to the overall store performance including traffic and number of transactions.

Creative Realities has had an ongoing, multi-year engagement with Paradies Lagardere, installing digital signage hardware, software, and content across 50 shops inside approximately 30 airports with +/-500 endpoints. We support their quest to offer incremental value though technology investment, and elevating the broader aesthetic and visual design as airports focus on enhancing customer experience.