Personalizing the dealership retail experience
POLARIS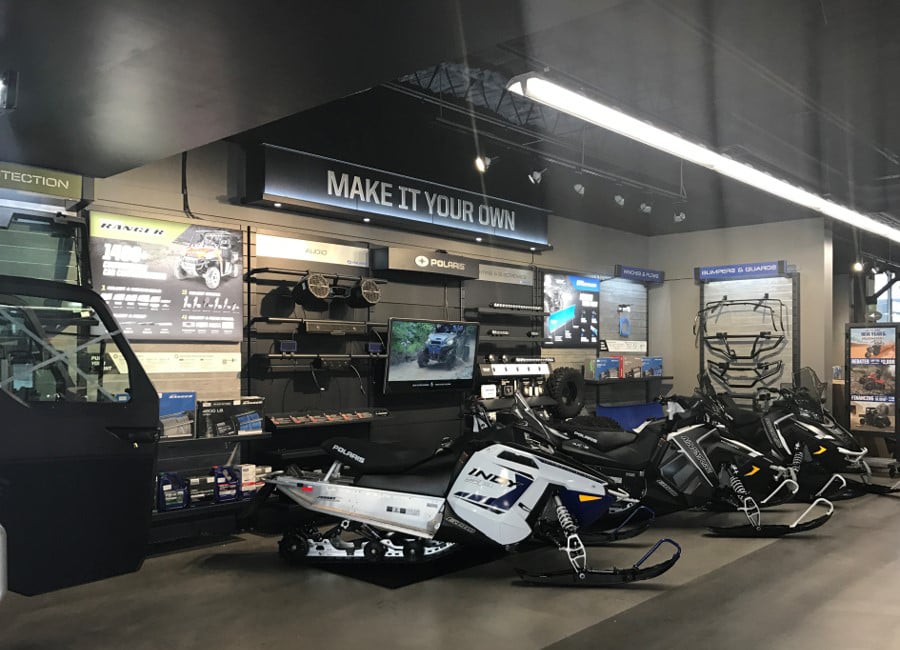 The challenge
How do we effectively combine the advantages of shopping online, within the physical showroom environment? We designed, developed and deployed a digital sales associate experience that functions as a DIY or guided sales experience to help customers find exactly what they are looking for – on their terms.
Solution
Over 100 Polaris dealerships now feature a 55" interactive/touch screen that displays a storytelling attract loop, featuring new Polaris models and promotional offers. When activated, the 3D vehicle builder configuration tool allows customers and sales associates to collaborate on vehicle selection including functionality that helps guest to create their personalized vehicle. The configurator will present Polaris Vehicles Models that can be stacked and modified with trim options, color options and accessories. Customers can save their configurations and send it to themselves later by email or text – adding a layer convenience as part of the in-store experience.
The 3D Configurator Application was built as an HTML5 web-based experience, and created, hosted, and managed by us. We deliver it through ReflectView, and although the 3D tool is cloud based, the entire experience lives locally on the media device. This allows for continuous operation and reporting even in the event of connectivity loss.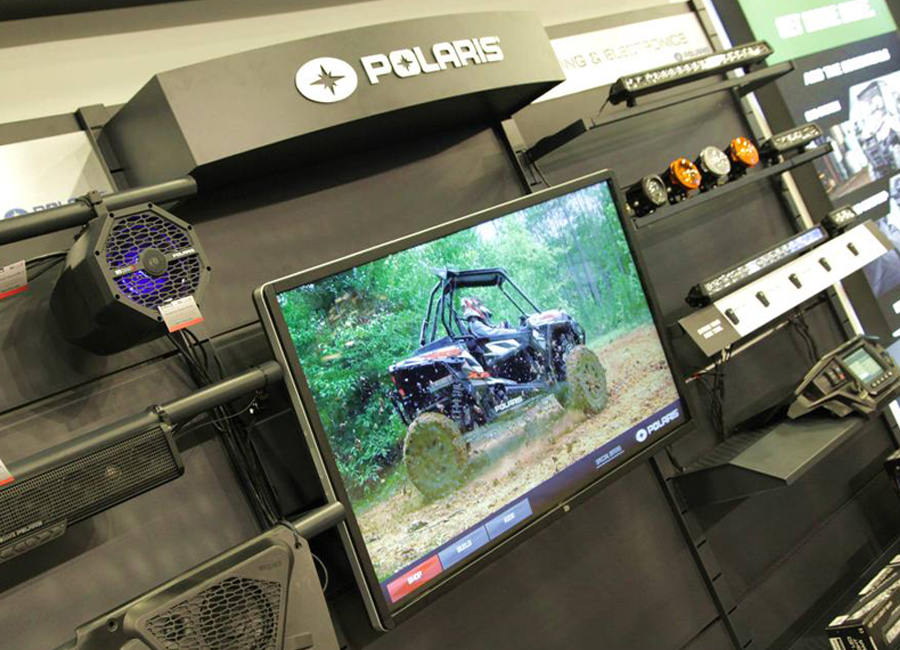 The results
When customers interact, the results are astounding - Polaris dealer locations that have the tools saw an aggregate increase in sales of 26% of Polaris Vehicles, and 44% increase in Parts, Accessories & Apparel, and show customer satisfaction and sales efficiency score soar. This program continues to thrive and demonstrate the return on value and investment as part of the dealer showroom experience.