 Converting the theme park to a unified digital signage network
SIX FLAGS THEME PARK | FAMILY NETWORK ENTERTAINMENT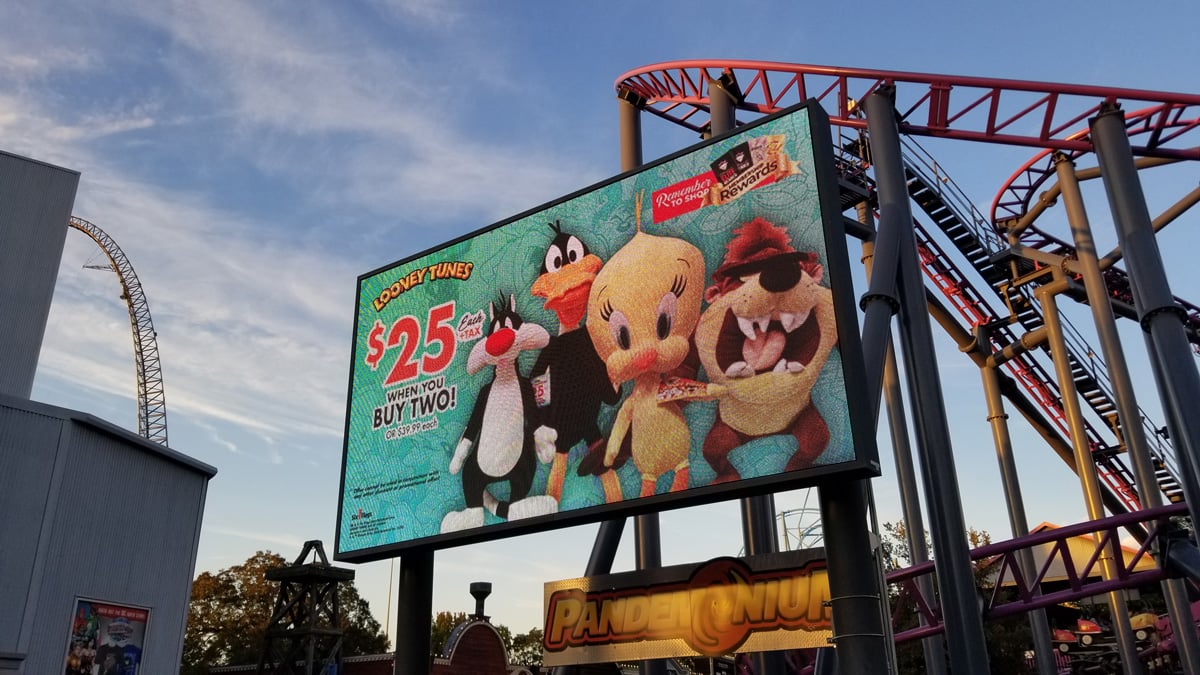 The challenge
The core challenge in the Six Flags engagement resided in conforming the digital display and menu board experiences across the six largest park venues, to operate on the same CMS solution. This need came as result of messiness associated with legacy hardware and disintegrated systems, making management of the system far too complex to operate. The next ambition was to integrate with POS systems – to automate and synchronize concession scheduling and real time pricing/inventory updates.
Solution
After deep assessment, we engineered a new set of hardware and software that would help integrate the digital menu board components and deliver the efficiency, ease of operation and automation needed for an enterprise of this scale. A key feature of the functionality allowed us to deliver dynamic content and playlists, which was the first time the park experienced the power of content designed to engage guests in such a significant manner. We were also able to improve the way the menu boards are designed to help drive guest ordering, expand ticket, and deliver greater through put at peak periods.
Lastly, we created a customized queue management solution that displays wait times for rider, and integrates various content types so that Guests are entertained while waiting, and advertising can be monetized – all using a single digital signage software platform. A robust analytics model to capture audience data and attribution, so that we are able to sell the asset/inventory as on-premise media buy – was a critical component of the full network capability.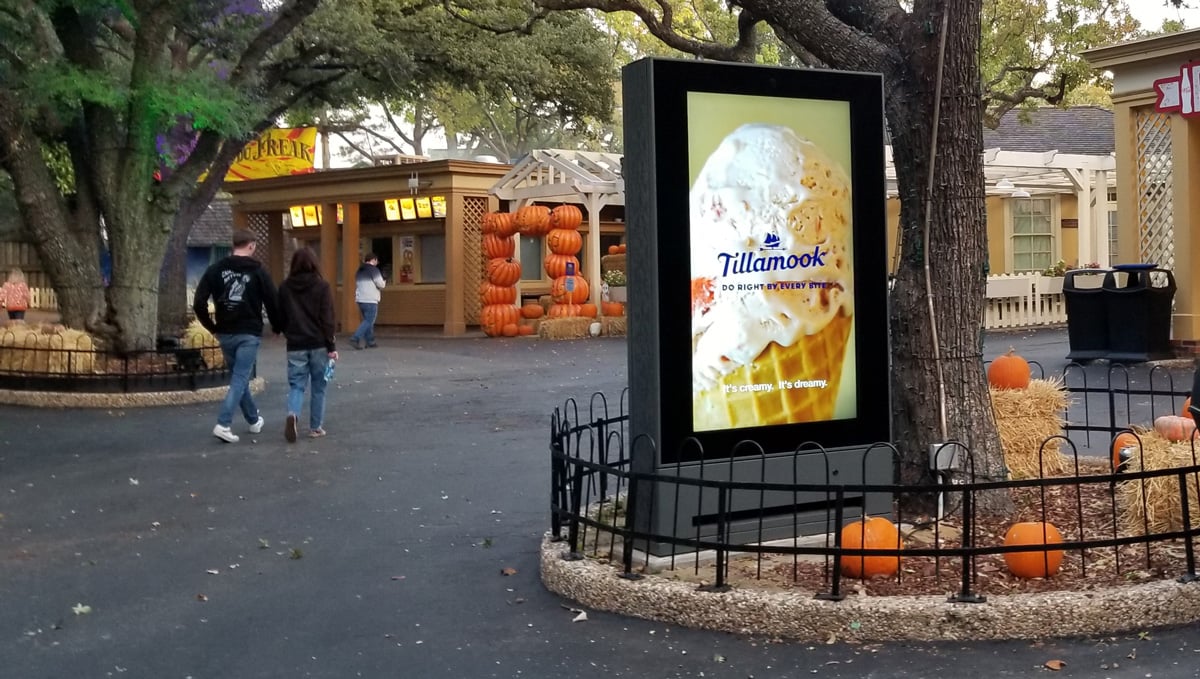 The results
Apart from a rapid deployment of nearly 700 endpoints executed in just 10 weeks, we've taken over the scheduling and content management functionality for the brand team, to relieve them of the burden of having to perform this in-house. We provided the marketing team with a much more automated way of selling inventory, and represent Six Flags as part of our Family Entertainment on-premise media network – to the Advertising community. Finally, we demonstrated uptick in sales across the digital menu board solution.