Transforming showrooms for personalized, buyer-centric experiences
ALFA ROMEO | DEALERSHIP ECOSYSTEMS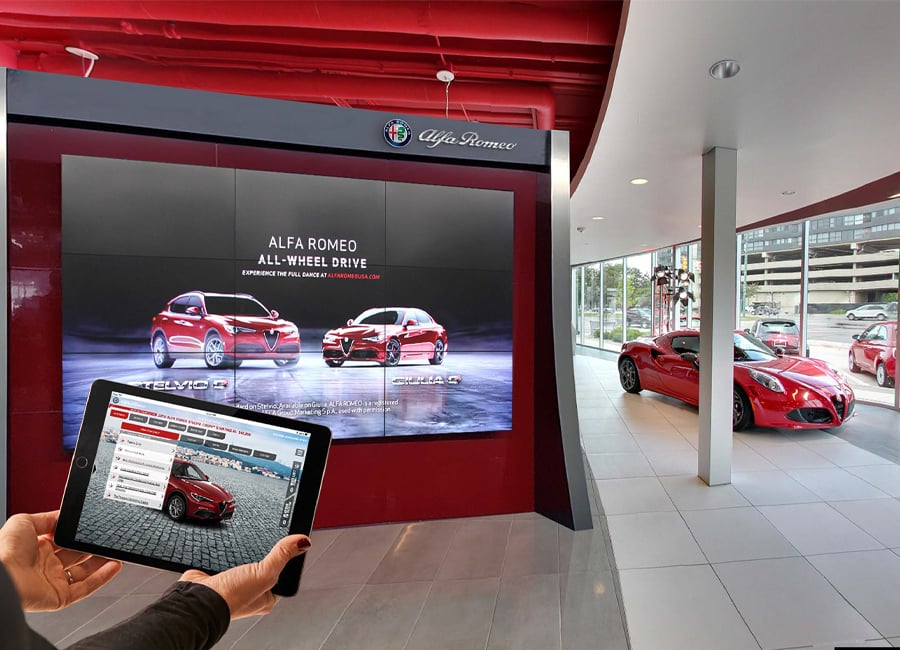 The challenge
Our challenge was to keep pace and address the demands of a set of highly informed and sophisticated automotive buyers, who often come into showrooms armed with knowledge and a skeptical mindset, expecting the sales interaction and customer experience to be less-than satisfactory at best.
Solution
Large scale multi-purpose digital signage platform to deliver a high impact, purpose-driven product experience that breaks the ice and helps create a connection between the customer and salesperson. Localized content elegantly demonstrates the deep heritage of the brand on the digital signage while a tablet created for the salesperson, delivers the model and specifications of actual dealer inventory on site through our own proprietary software platform. This combination of technology tools with a proprietary software solution underneath it - helps the dealer lead the conversation in a structured, informed manner – and reassures the buyer their wish list will be met with transparency and efficiency.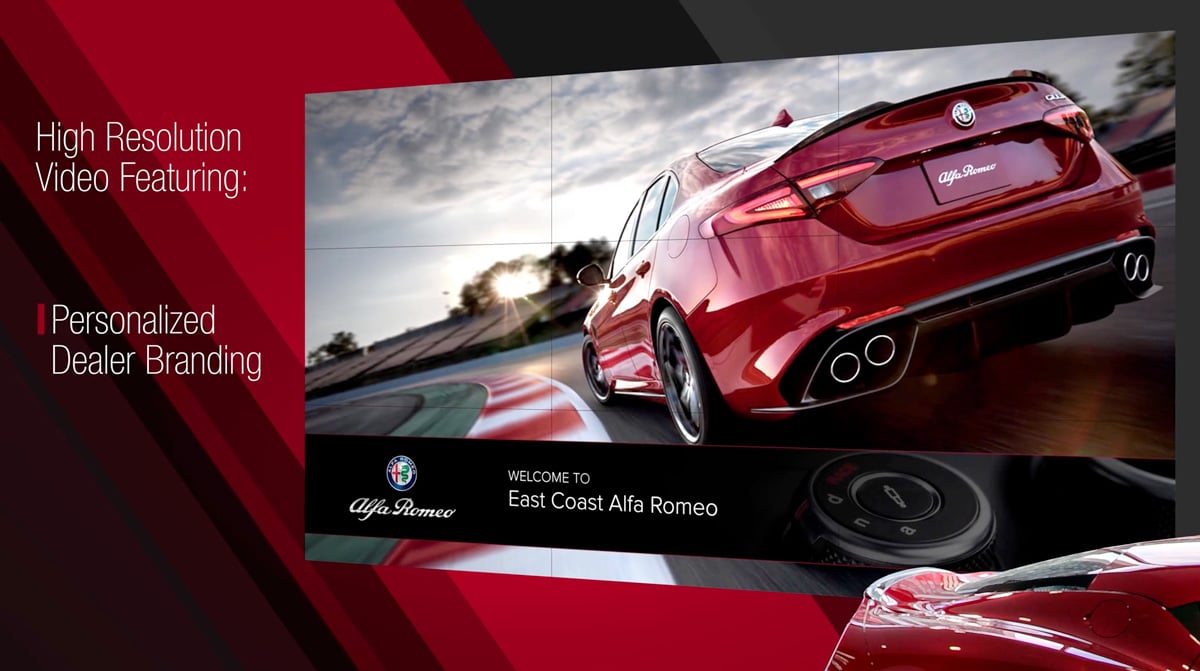 The results
Approaching the program with the objective of leveraging technology and engagement tools to deliver a better overall showroom experience, the solution helped achieve significant lift in customer satisfaction scores. The solution was also recognized as best in class amongst the broader automotive dealer network at large. The Creative Realities software platform is now across 3,000 Stellantis dealers in North America, and across 11 countries.