Converting automotive skeptics to buyers
JEEP | DEALERSHIP ECOSYSTEMS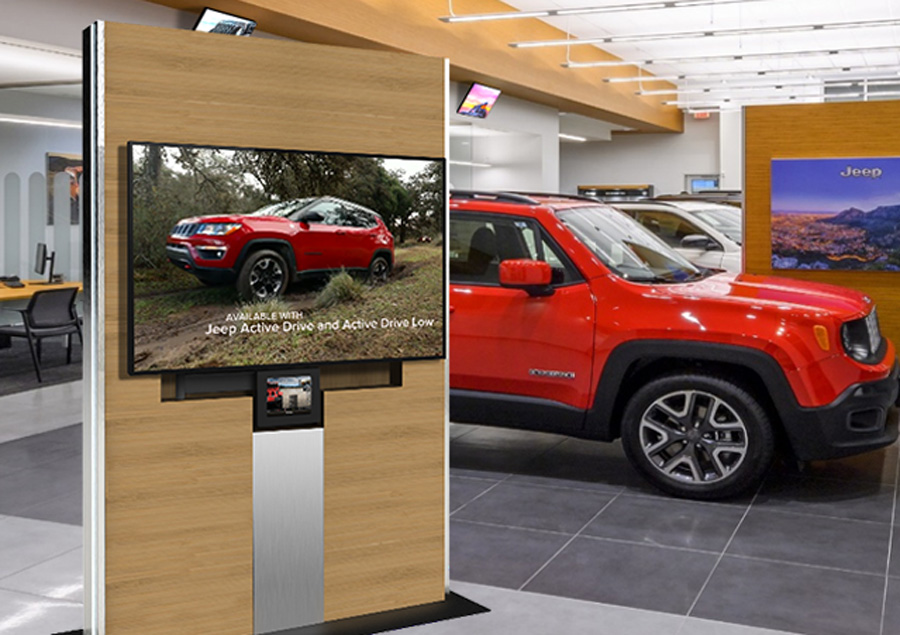 The challenge
As with most dealer showrooms experiences, technology usually an afterthought – or limited to a single display monitor broadcasting television or other content that is disconnected from the process of trial and discovery while on site. Moreover, modern automotive brands are faced with age-old stigmas of the "used car salesman" expectation – literally driving car buyers to be their own advocates in the buying process, and coming to the site armed with information to control their destiny in the showroom.
Solution
The content, form factors and design language choices need to reflect the jeep lifestyle – so that the tools and enhancements would be recognized and respected by the Buyer when they came to the Showroom. With this insight in mind, our approach was to build a experience that would be a natural extension of how Buyers might see themselves – and use technology - the moment they walk in the showroom. We created an ecosystem that features customized, animated dealer content on big, beautiful screens – the sales associate engaging in the process at the right time – for them to mirror their tablet view and walk the Buyer through options that might be right for them. This enables shoppers experience real-time, dynamic presentation of model inventory [available for purchase, at the VIN level] for a personalized, relevant, and curated experience.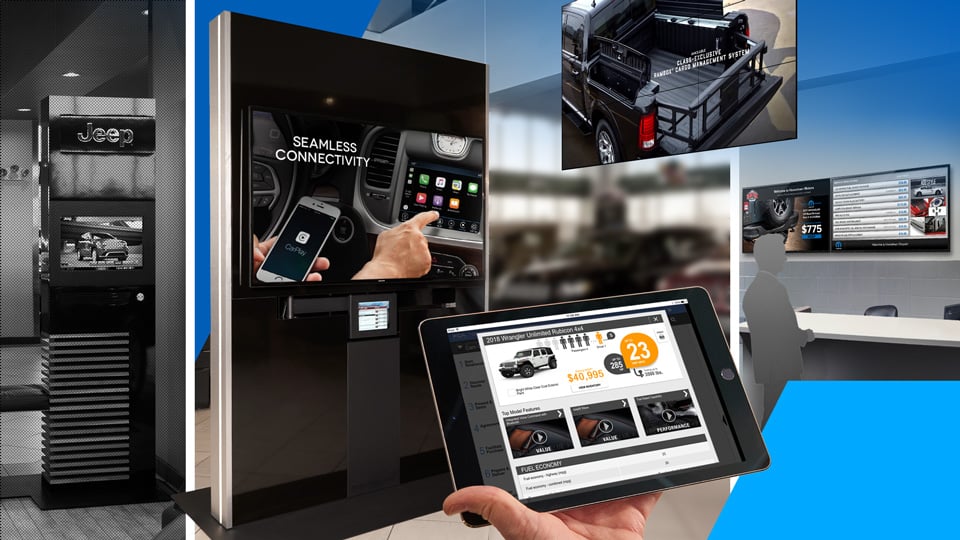 The results
The Ecosystem is a key driver of customer satisfaction scores, with the digital display in aiding the sales process and leaving the Buyer with a positive experience, and improving the overall credibility the role of the dealer plays in the sales process.